Osun: Adeleke Speaks On Appeal Court Ruling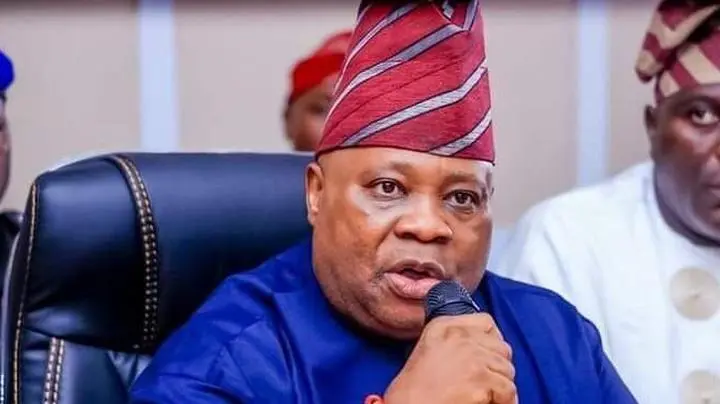 The Governor of Osun State, Ademola Adeleke has described his victory at the Court of Appeal on Friday as a vindication by God.
Recall that the appellate court sitting in Abuja on Friday set aside the decision of the Osun State Governorship Tribunal which had earlier nullified Adeleke as Governor of Osun State.
The Court of Appeal, however, upheld the election of Adeleke as the governor of the state.
Adeleke in an interview with Channels TV said, "I just have to thank God because I believe that God has vindicated me by the July 16 election that my people in Osun State voted for me massively."
He described the decision of the tribunal as a miscarriage of justice, adding that the appeal court had "cleared everything" and affirmed him as the authentic governor of Osun State.
Adeleke added, "I have to thank the Osun people for their massive support. I dedicate this victory to God and to the Osun people."
Speaking on the possibility of the former governor of the state, Gboyega Oyetola filing an appeal at the Supreme Court, Adeleke urged his opponent to "move forward".
He said, "Democracy is at play here. If they feel that they should go to the Supreme Court, so be it. But I believe that we should just move forward and make sure that Osun people grow from strength to strength.
"But if they feel that they should go to the Supreme Court, we shall meet at the Supreme Court."