Adamawa APC Suspends Ward Exco For Suspending Boss Mustapha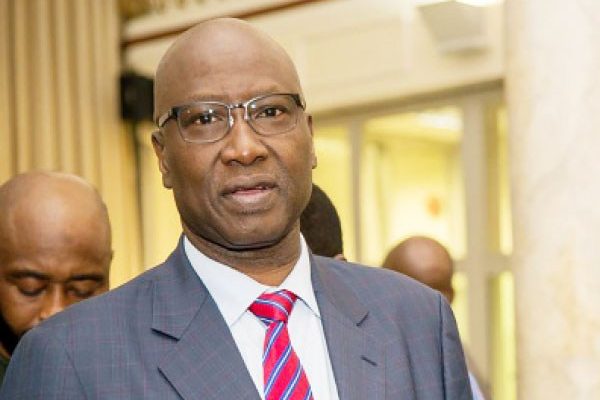 The state working committee of the All Progressives Congress (APC) in Adamawa State has suspended Gwadabawa Ward executives of the party for 'Illegally' suspending Secretary to the Government of the Federation (SGF), Boss Mustapha.
Recall that the executives on Thursday suspended Mustapha for allegedly failing to contribute to the progress of the party.
The state exco in reaction to the unconstitutional and malicious way Mustapha was suspended decided to suspend the ward officials.
The Secretary of the party in the state, Dr Raymond Chidama revealed this while addressing newsmen on the matter at the party's state secretariat in Yola.
He said the SWC, under the leadership of Chief Samaila Tadawus, received the resolution of Yola North Executive on the unconstitutional conduct of the ward Exco members who "went without cogent reason, due process despite lacking in power," and announced to the media that they had suspended Boss Mustapha from the party.
The party scribe stressed that the suspension of the ward excos followed the recommendation of the Yola North Local Government APC officials, who called for the formation of a caretaker committee, because of the indefinite suspension of the ward Excos.
Chidama said the SWC, upon receipt of the report, formed another committee which studied the report of the Yola North Exco and made their recommendation.
Recalling how ward and state excos recently made similar moves by suspending the North East National Vice Chairman of the party, Mustapha Salihu, and the governorship candidate, Senator Aishatu Ahmed Dahiru (Binani), Chidama cautioned lower-level party executives to be careful of their acts.
He emphasised that the Gwadabawa ward excos were an embarrassment to the APC and President Muhammadu Buhari and that their removal from office and suspension from the party had been approved with immediate effect.
He added that the SWC had also approved a seven-man caretaker committee to replace the suspended executives as the Yola North Local Government Executive Committee recommended.
The secretary said, "All the removed and suspended members of Gwadabawa ward are hereby directed to hand over all party properties in their possession to the chairman of Yola North Local Government Area immediately."