What Other Countries Would Do To Nigeria If Tinubu Is Sworn In As President – Gbadamosi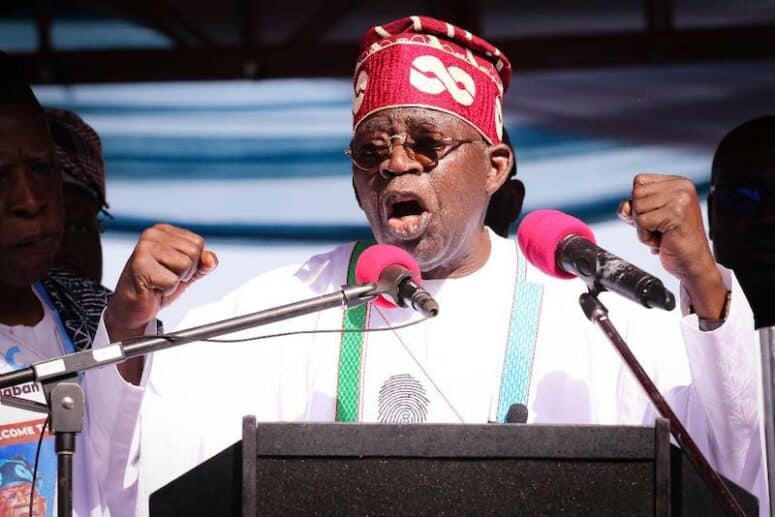 A former governorship candidate of the Peoples Democratic People (PDP) in Lagos State, Babatunde Gbadamosi has disclosed what he believes would happen to Nigeria if the President-elect, Bola Tinubu is sworn in on May 29.
According to Gbadamosi, who is a staunch supporter of Labour Party (LP) presidential candidate, Peter Obi, the hatred for Nigerians would double across the globe.
Speaking via Twitter, the LP stalwart insisted that Tinubu's alleged drug charge would further taint the already damaged reputation of Nigerians.
He argued that unofficial profiling of Nigerians at foreign airports, adding that countries like the UAE and Turkey have already began working towards making the move.
He wrote, "If you think Nigerians are hated now, wait & see what happens when Nigeria inaugurates someone plagued with serious allegations of IDENTITY THEFT (a crime with which Nigerian fraudsters in the diaspora have long been associated), as well equally serious allegations of laundering the proceeds of the narcotics trade.
"For starters, the hitherto unofficial profiling of Nigerians at foreign airports will become official government policy across the world, & the UAE & Turkey have already begun to move in that direction. Nobody wants potential drug dealers & identity thieves in their country, and humanity loves to have scapegoats.
"International trade for Nigerians will become a problem, as Nigerian Banks will suffer serious trust issues with their foreign partners. If they manage to remain on international payment system platforms like Visa and Mastercard, cards issued by them may be rejected across the world, for fear of fraud.
"Letters of Credit & wire transfers from Nigeria will suffer credibility problems and may be rejected in some countries, or subjected to far greater scrutiny than normal."
Speaking further, Gbadamosi predicted that sportsmen and women would be subjected to more critical scrutiny compared to before and there might be measures from government across the globe aimed at distancing themselves from the corrupt culture of Nigeria.
"The authorities must think carefully, because when things get to this point, the money they've stashed away in foreign climes, even those in the Middle East or other African countries formerly considered to be friendly may become unreachable and therefore useless to them.
"I hope those who constantly refer to politics flippantly as a "game", will attain just enough sobriety after reading this to pull back from the edge of the very high precipice they've dragged the country to, lest it dashed against the very jagged rocks at the bottom of the cliff," he added.