Supreme Court Rules, Reveals APGA Authentic National Chairman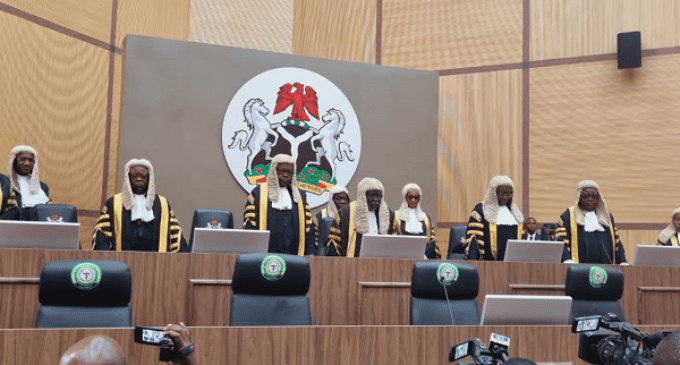 The Supreme Court has re-affirmed Chief Edozie Njoku as the authentic National Chairman of the All Progressives Grand Alliance (APGA).
Naija News reports that the nation's number one court made the pronouncement on Friday in a judgement on an application by Njoku.
Njoku had sought the regularization of the amended judgment of Justice Mary Peter Odili delivered on May 9, 2022.
This is following a letter from the Supreme Court to him on January 19, 2023, wherein it had addressed him as the National Chairman of APGA and advised him to approach the Court by way of a motion to correct the slip.
The accidental slip, which the Supreme Court corrected, has restored Njoku as the actual National Chairman of APGA, which was wrongfully removed by a Jigawa High Court in Suit No: JDU/022/2021 between Alhaji Garba Aliyu and Chief Jude Okeke & 2 Ors.
In a lead judgment, Justice Garba Lawal held that it was Edozie Njoku that was wrongly removed at Jigawa without being joined as a party, Daily Post reports.
Subsequently, Justice Lawal stated that Njoku's application was meritorious and consequently granted it as prayed.
Reacting to the judgement, Njoku appealed to the Governor of Anambra State, Charles Soludo, to make himself available for a roundtable discussion on the way forward for the party.
The APGA Chairman said he would do everything humanly possible to bring stability and peace to the party.