Reason Peter Obi Was Able To Defeat Tinubu In Abuja – Senator-elect, Kinigbe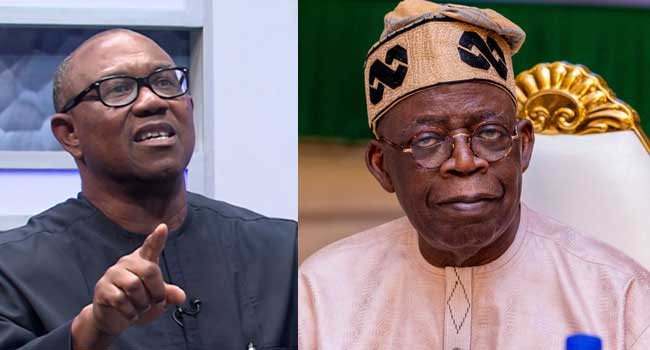 A Senator-elect, Ireti Kingibe has shared her thoughts on the reason Labour Party (LP) presidential candidate, Peter Obi won in the federal capital territory (FCT).
According to the LP chieftain, the Party worked hard to ensure that Obi got more that 25 percent votes in the state.
She noted that even in the past before BVAS was introduced it has always been difficult to rig elections in the state capital.
Speaking via an interview on Arise TV, Kinigbe noted that it would be difficult to manipulate the election in the state capital because it is the location of most of the election observers.
She argued that it would be difficult to intimidate and attack voters when the observers are watching.
She said, "FCT is unique in that 75 percent of the electorate are you and I. Even the days of big card readers and even the days when we were using paper voter cards, FCT has always been a very difficult place to rig at the polling units," she said.
"Now, even in these elections, there were so many irregularities, a lot of places where I could also come and say 'Yes, I won and I won by a huge margin' but there were so many places where there was irregularities and rigging. I think my votes would have been a lot more but at the end of the day you can only do those things at the collation centre.
"The results at the polling unit are still there but we had such a huge support that there's no need squabbling over a few votes so most people do know that the FCT is different. You cannot influence the electorate, you cannot force them, you cannot shoot them, the embassies are there, the observers, most of them are there and that's the truth of the matter."
Speaking further Kinigbe opined that the Independent National Electoral Commission went against the constitution by declaring the President-elect, Bola Tinubu the winner of the election.
"Its always been understood that every presidential candidate must win 25% in the FCT, it is in the constitution, its always been understood.
"Now, if things are being said that you need to brush aside that constitutional requirement, well, that's news to us because we worked hard to make sure that the Labour Party president got at least that 25 percent or more because we knew we had to have it right, she added.