Lionel Messi Becomes Second Player After Ronaldo To Score 800 Senior Team Goals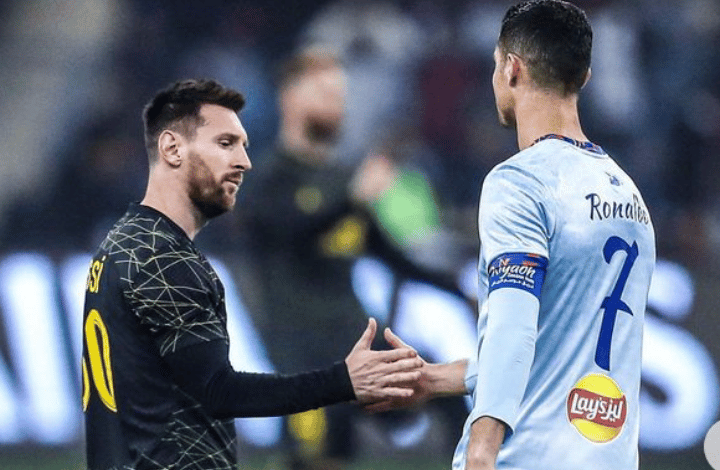 Paris Saint Germain forward, Lionel Messi, scored his 800th senior career goal in Argentina's victory over Panama on Thursday night, March 23.
For the first time, since they won the 2022 Qatar World Cup on December 18, Argentina were in action when they hosted Panama at the Monumental de Nunez Stadium in Buenos Aires. The game ended 2-0 in favor of Lionel Messi and his team.
In the 89th minute, Messi stole the show when he scored a free-kick to seal the 2-0 victory for the reigning World Cup champions.
The goal increased the career goal of the 35-year-old PSG forward to 800 in all competitions, making him the second person after his career-rival, Cristiano Ronaldo to score 800 senior career goals this century.
Messi scored 672 goals for Barcelona and 29 for PSG during the span of 17 seasons. He also scored 99 goals for his nation, including two in the World Cup final in December.
When Argentina plays Curacao on Tuesday, Messi will have the chance to score his 100th goal for his country.
He has nearly every major trophy under his belt, including four Champions Leagues, ten La Liga titles, the Copa America, and then the long-awaited FIFA World Cup in December.
Messi, one of the all-time greatest players, has won the Ballon d'Or award a record seven times, two more than Ronaldo.
The Argentine forward is the most decorated player in the history of FC Barcelona. He joined Barcelona when he was just 13 years old.
Before he left for PSG in 2021, Messi has won 35 trophies and held the club's all-time scoring (672 goals) and appearance (778) records.