'I Almost Dropped Out Of School' – Jonathan Speaks On Childhood Challenges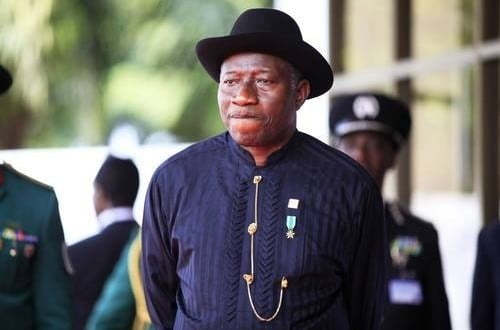 Former President, Goodluck Jonathan has opened up about childhood challenges while recounting the role of his late uncle in academic success.
Naija News reports that Jonathan made the disclosure on Friday, at Otuoke, Ogbia Local Government Area of Bayelsa State, during the funeral of Omieworio Afeni, a younger brother of his mother, Eunice, who died at the age of 87.
Speaking at the funeral service held in St. Stephen Anglican Church, the former president said he almost dropped out of school in primary three but his late uncle, supported him to continue his education.
He described his late uncle as a caring person who believed that the right thing should be done and lived as a role model to many in their family and community at large.
He said: "My uncle was a very caring person. I would have dropped out of school from primary three, but my uncle stood by me to continue my education.
"As Christians, we are seen as pilgrims on earth, assigned different roles and responsibilities while we live in this world from which we shall surely depart, once our time is up.
"Even with this consciousness ever present in the minds of mortals, there is always a sense of grief that comes with the death of a loved one, no matter the circumstance or age of his death.
"We will always miss those we love for the memory shared, the time spent together, the legacy left behind, and the lessons learnt from the life and times of the departed.
"This is the unpleasant emotion I now bear in this particular case of the transition, to eternal glory, of my beloved uncle, Elder Omieworio Afeni, who lived for 87 years.
"My uncle was a good man, forthright, disciplined, honest, and very accommodating to family members and all that came in close contact with him.
"He was a good family man, a loving sibling to my mother, who assumed fatherly responsibilities at a very young age, and lived admirably as a role model to many in the family and the community."