What Is PDP? Fayose Knocks Party Over Outcome Of 2023 Presidential Election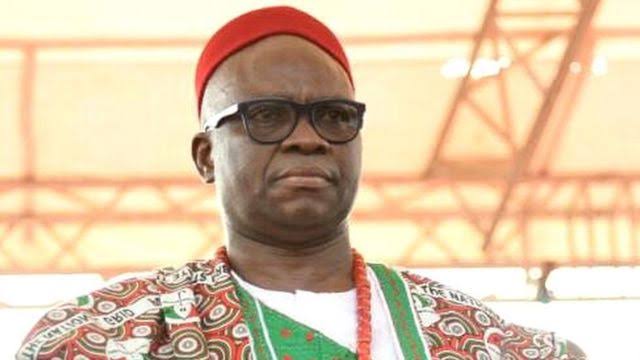 Former Ekiti State Governor, Ayo Fayose on Thursday submitted that the internal implosion within the Peoples Democratic Party (PDP) cost the party the 2023 presidential election.
According to him, if the PDP had not allowed the internal fights to blossom, Nigerians may not be talking about Asiwaju Bola Tinubu as the country's president-elect.
He recalled the grievances that resulted in Peter Obi and Rabiu Kwankwaso both leaving the PDP and going ahead to contest the 2023 presidency on the platform of the Labour Party (LP) and New Nigeria Peoples Party (NNPP) respectively.
According to the former Ekiti State governor, the votes for Obi and Kwankwaso should have counted for PDP if the party handled its internal affairs properly.
He stressed that the popularity of a candidate is very important in a party's ability to win elections.
Speaking on Arise Television's Morning Show, Fayose said, "What is PDP, I won an election for PDP, when the platform was good, but the popularity of the candidate is good. At my time when I was contesting an election in Ekiti, I defeated the incumbent. If PDP is a vehicle, if it is working, it will work if it is not, we go to our houses.
"I am not somebody who is desperate to be in any political party. The national issue in this country is bigger than a political party.
"We are first members of our family before we became members of a political party and we were first Nigerians. Are you happy with the situation in the PDP? Was I the one that drove Obi away, the same Obi that left the party, made almost six million votes? Add Kwakwaso votes, add Obi votes. We will not be talking about Asiwaju. The fact that an incumbent doesn't perform well does it guarantee you victory.
"Look at PDP that is on the ground still suspending the exco of Katsina. You are talking about a candidate in Lagos, Do you have a candidate in Lagos? Somebody who was a photographer to a former governor of Lagos State."
Naija News recalls Tinubu was declared the winner of the 2023 presidential election in Nigeria but both Atiku and Obi have since headed to the courts to challenge his victory.