'The Last Man Standing' – Olufemi Ogunjimi Recounts How El-Rufai Stood By Tinubu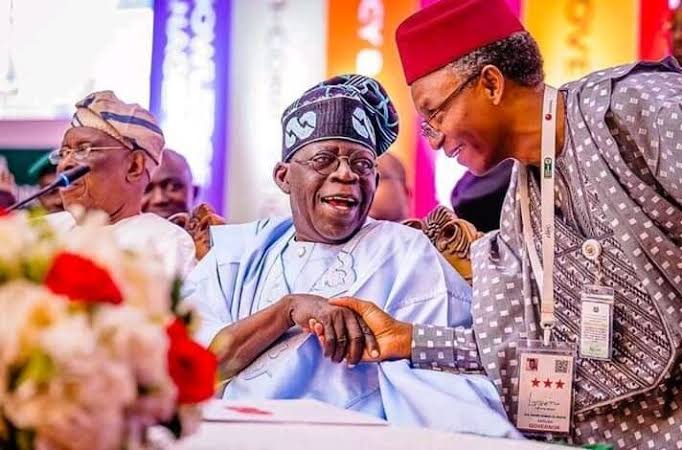 The Kaduna State Governor, Nasir El-Rufai has been described as the 'last man standing' for the part he played in the emergence of the president-elect, Bola Tinubu.
Naija News reports that in a statement issued by Barr. George Olufemi Ogunjimi, the governor was said to have put his political future on the line to stand by Tinubu.
According to Ogunjimi, when others rose against Tinubu, El-Rufai stood his grounds stood his ground and fought for the presidency to move down to the South.
He said the governor was loyal enough to stand through the ordeals preceding the presidential election and even after.
While Ogunjimi appreciated the Kaduna State governor for his loyalty and honesty, he said El-Rufai never allowed selfish interests to damage the pact between the North and the South.
Ogunjimi, who described the governor as the last man standing said he valued his friendship with the president-elect and defended it.
He said: "El-Rufai put his position and probably his political future on the line to stand by our own Asiwaju Bola Ahmed Tinubu, the President-elect of the Federal Republic of Nigeria when the hawks rose to prominence against him. He was the vocal voice in the wilderness. He stood firm, he did not waver."