Ramadan: Gov Yahaya Bello Sends Message To Muslims In Nigeria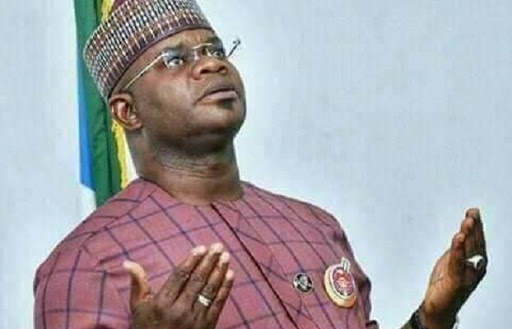 Muslims in the country have been urged to use this period of Ramadan to fervently pray for peace and progress in Nigeria.
Naija News gathered that the Kogi State governor, Yahaya Bello made the call to the Muslim community to use this holy month of Ramadan to reflect and do good deeds just like the teachings of Prophet Muhammed (S.A.W).
The governor in a statement issued in Lokoja by his Chief Press Secretary, Onogwu Muhammed said this year's Ramadan coincided with the transition of democratic leadership of the nation and many states.
He, therefore, urged the people to align themselves with the universal values of peace, kindness, love and respect for others being promoted by the Islamic faith.
Bello stated that "The Ramadan period globally is utilised by Muslim faithful across the nation to pray for progress, and peace while engaging in good deeds and acts of worship and supplication.
"I wish to congratulate the Muslim Ummah for witnessing another month of Ramadan and to wish them a blessed and peaceful Ramadan.
"The Holy month of Ramadan to millions of people around the world has always been an opportunity to renew and strengthen our faith through rigorous prayers, reading of the Quran, reflective meditation, and carrying out charitable deeds.
"All these acts closely conform with the universal values that the Islamic faith promotes namely, peace, kindness, love and respect for others."
He also prayed for God to bestow on all Muslim Ummah good health to engage faithfully and benefit from the blessings of the sacred month.