Photos: Ebonyi State International Airport Constructed By Gov Umahi Gets People Talking Online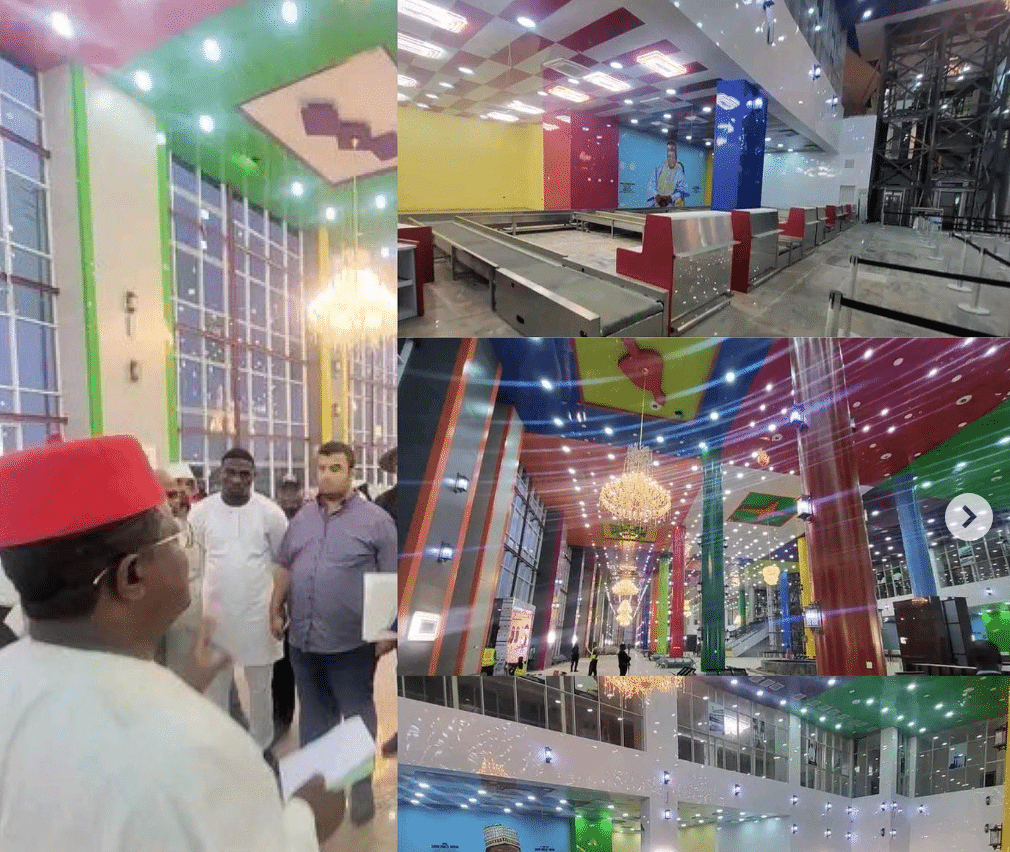 The Ebonyi State International Airport started and completed by the state Governor, Dave Umahi is set to receive a test flight in a few days and commissioning by President Muhammadu Buhari.
Naija News reports that the completion of the massive project will both be beneficial for passenger flights and cargo as well as reduce the influx of people travelling to Lagos to clear their goods and travel outside Nigeria.
The Ebonyi State airport project is no doubt a worthwhile one that would definitely open up the state to both domestic and international investments.
The pictures has sparked mixed reactions from many netizens, while some applauded Umahi for the huge project, others expressed their reservation about the decoration done at the airport.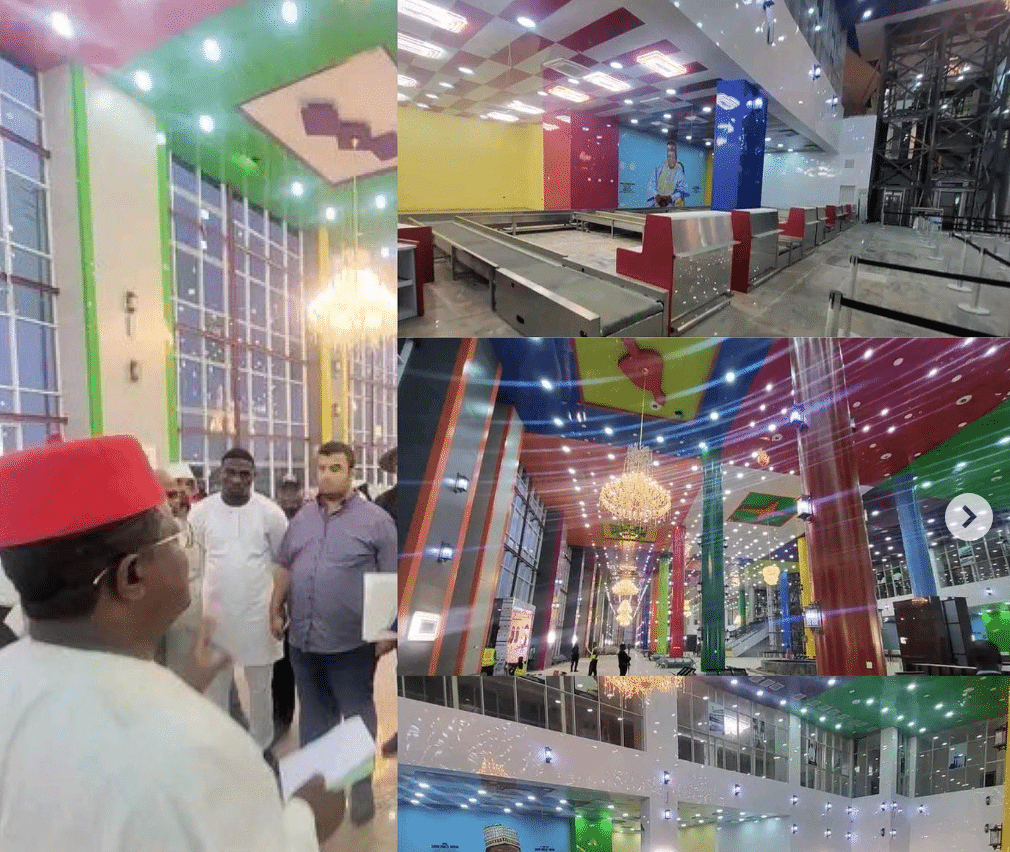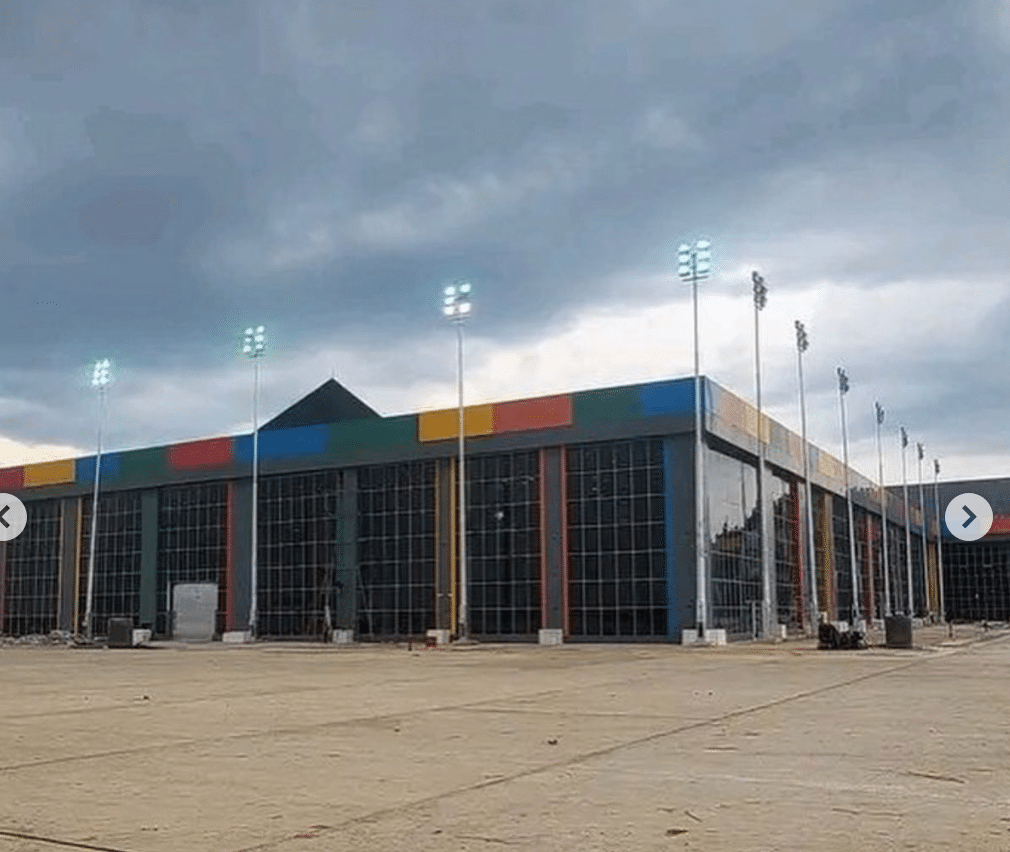 Timidakolo wrote: "Why does it look like disco hall?!"
xiix_20 wrote: "Why the design be like amusement park"
officialperpertua7 wrote: "This man really work for Ebonyi no Cap, unlike other eastern governors"
Omaliveeefab wrote: "This will be the new selfie 🤳 zone for ebonyi slay kings and queens. Congratulations Ebonyi. Way better than abia state. Ikpeazu left abia with Nothing to show for after 8years in power."
laffin_jackers: wrote: "One of the best southeast governor for now. His works speaks for him. His politics might not be good but his infrastructure speaks for him."
tcexquisitelooks wrote: "The colors are way too much"
Mide_richmond wrote: "Congratulations 👏 governor go do una go complain if he no do una go still drag ham, why not just ignore anything negative you are seeing and congratulate him"
Mattewdafe wrote: "Impressive if you have been to ebonyi of tenure you will know the Governor has a thing for plenty flashy colors….thank you for improving ebonyi state…no be Ayade when no fit even finish Marian road."
nenwaya101 wrote: "Airport abi fastfood. What's with all the Mr biggs color kwanu. Congratulations to them"
officialsemira wrote: "Leave colors focus on the great Job done 👏👏👏 color can be changed later"