Leave Within 48hrs Or I will Demolish AIT – Wike Slams Dokpesi With Eviction Notice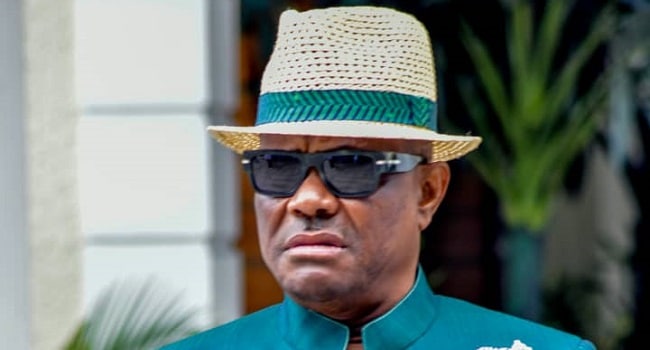 The Rivers State Government under the leadership of Governor Nyesom Wike has issued Daar Communications, owners of African Independent Television/Ray Power notice to vacate the land housing its Port Harcourt transmission station or have it demolished within 48 hours.
Naija News understands that the development is due to a feud between Wike and the owner of Daar Communications, Raymond Dokpesi.
However, the governor is insisting that the eviction order is not a personal vendetta, adding that the establishment has no title to the expansive premises it occupies in the Rivers state capital city.
The latest eviction notice was issued on 20 March 2023 by the Permanent Secretary, Rivers Ministry of Works, Ebere Dennis-Emenike, "To Whom It May Concern" and titled "Proposed GRA Phase 5 Ozuoba, Port Harcourt Demolition Notice".
It reads, "Following the imminent commencement of the above project, all structure(s) impacting on the right-of-way of the project have been earmarked for demolition including your own. Consequently, you are by this notice requested to remove such structure(s) within forty-eight (48) hours to allow for speedy progress of work."
intervening, the Nigerian Union of Journalists (NUJ) in a statement signed by Stanley Job, Chairman and Ike Wigodo, Secretary pleaded with the Rivers Government not to take laws into its own hands and called for dialogue between both parties.
NUJ statement reads, "We appeal to the Rivers State Government to review the quit notice given to Daar Communications Plc, owners of AIT and Raypower Radio Station. The Press and the Rivers State Government have come a long way as partners in pr"We believe proper negotiation and peaceful resolution of the land dispute will serve the Government and people of Rivers better. Whatever the merit of the quit notice, we would not want the world to see the Press in a fight with Rivers State in view of the long-standing mutual relationship.
"NUJ will not be happy to see a Media House in Rivers State demolished over a land dispute that can be resolved peacefully and amicably."