It Is Heartbreaking – Peter Obi Reacts To Attacks On Voters During 2023 Elections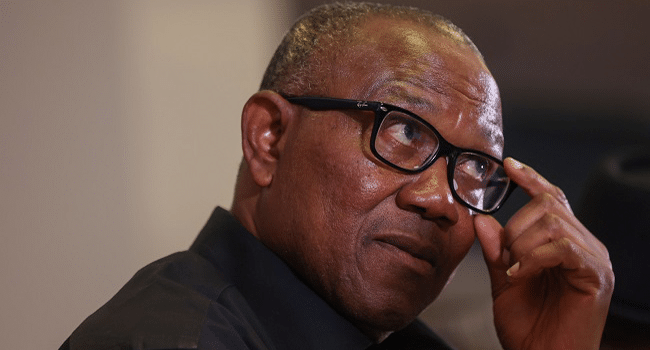 The presidential candidate of Labour Party (LP) Peter Obi has condemned the attack meted out to some voters during the governorship and House of assembly elections in Nigeria on March 18.
Naija News reports that Saturday's Governorship and State Houses of Assembly elections across the country were characterized by a massive low turnout of voters, voter intimidation, suppression and violence in some locations.
Reacting to the situation, Obi via his Twitter handle on Thursday, condemned the brutalizing and attack on citizens who went out on election day to exercise their civic duties.
Obi said, it was disheartening that security agencies who are with the constitutional duty of preventing and detecting crimes have not made a single arrest of criminals who perpetrated the brutal acts.
He tweeted: "It is heartbreaking that citizens who simply went out to exercise their civic duties and vote candidates of their choice were brutalized and attacked in such a horrendous and vicious manner.
"Protection of lives and properties is the primary responsibility of government and this responsibility must be sacrosanct including in our dear country.
"It is equally disheartening that the security agencies with the constitutional duty of preventing and detecting crime have not made the arrest of the criminals who perpetrated these brutal acts a primary focus, but were instead quick to detect and arrest citizens who are using their right to free speech and social media to condemn the wrong doings of our supposed Leaders."