'Declaration Is Useless' – Kenneth Okonkwo Knocks Mahmood Yakubu Over Outcome Of Enugu Election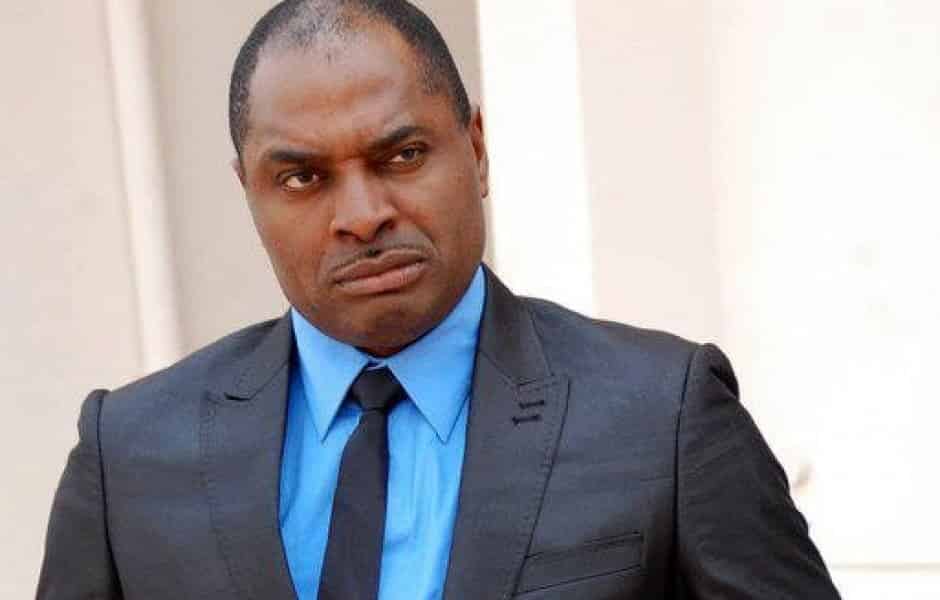 Nollywood actor cum one of the spokesmen of the Labour Party (LP) presidential campaign council, Kenneth Okonkwo, has slammed the chairman of the Independent National Electoral Commission, INEC, Mahmood Yakubu, over the outcome of the Enugu State gubernatorial election.
Naija News reported that INEC declared the governorship candidate of the Peoples Democratic Party (PDP) in Enugu State, Peter Mbah as the winner.
Mbah scored 160,895 votes to defeat the governorship candidate of the Labour Party (LP), Chijioke Edeoga who polled 157,552 votes.
Reacting to this, Kenneth alleged that the Enugu Returning Officer confessed that the INEC officials in Abuja gave him the figure to announce.
He said the governorship election outcome is the same as the presidential election mandate which was stolen and Chijioke Edeoga will surely reclaim his mandate.
He added that the declaration of Peter Mbah is as 'useless' as the organization under the INEC chairman.
In his words: "Abia Returning Officer rejected to be intimidated and refused to announce rigged result, while Enugu Returning Officer confessed that he was given a figure to announce by the corrupt Abuja INEC officials and he moomooishly announced what was given to him, and this is supposed to be a Professor and somebody's father. God forbid!!
"God save our country. They stole our presidential mandate and now they stole our gubernatorial mandate. By the grace of God, we will recover all. I have received assurances from Chijioke Edeoga that he will reclaim his mandate.
"Evil will never triumph over good. Congratulations to the Obidients for winning Enugu State. INEC is already known as a rotten organisation worldwide with a rotten head. Their declaration is as useless as the organisation under Mahmood."