2023 Might Not Be The Best But Tinubu Won A Credible Election – Fayose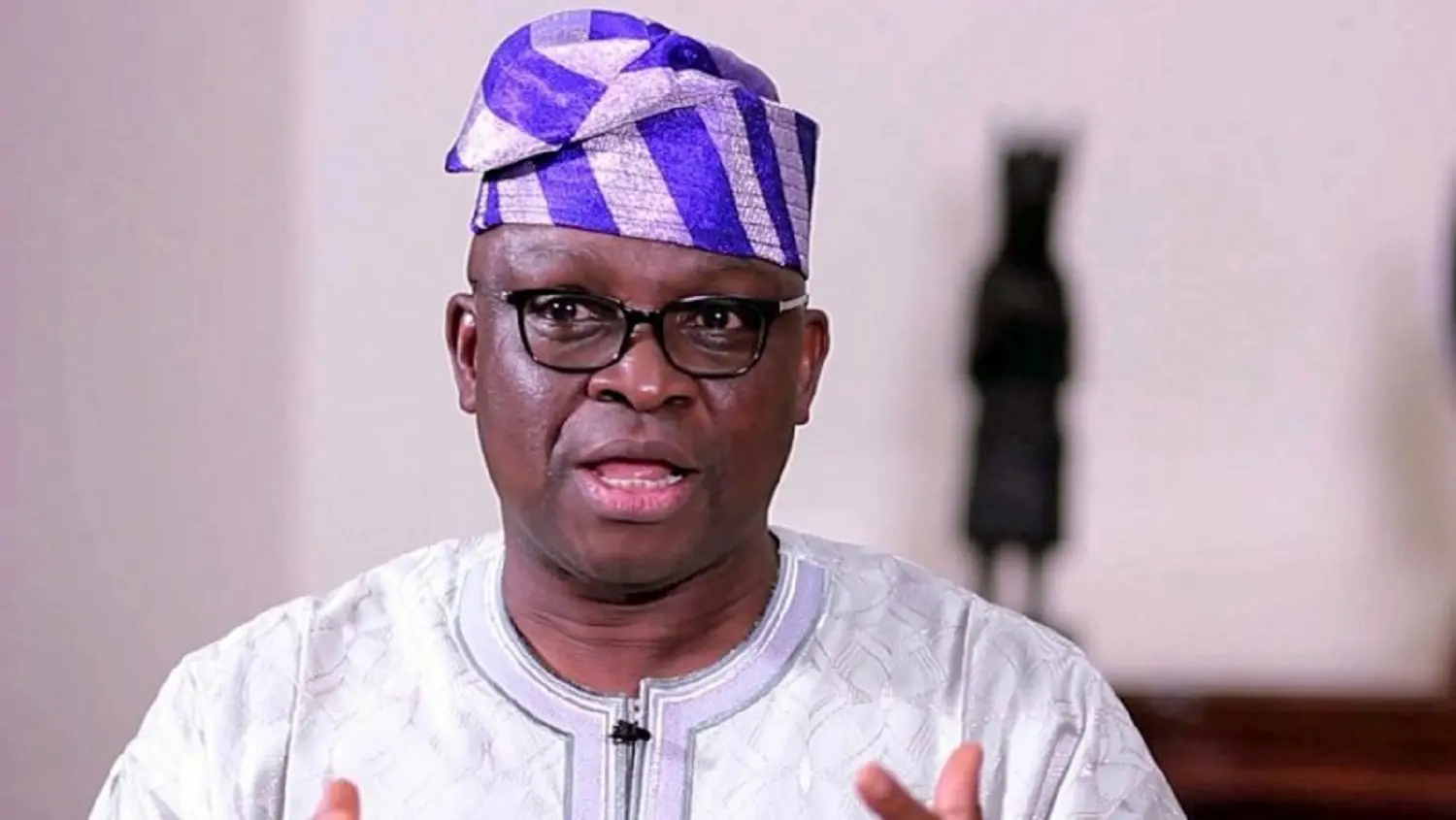 A former governor of Ekiti State, Ayodele Fayose on Thursday spoke on the outcome of the 2023 presidential election in Nigeria.
He also called out the presidential candidate of the Peoples Democratic Party (PDP), Atiku Abubakar saying going to court to challenge the outcome of the election does not mean the judiciary must automatically grant his request.
According to Fayose, the president-elect and candidate of the All Progressives Congress (APC), Bola Tinubu won the election fair and free.
The former Ekiti State Governor added that the election that saw Tinubu emerge as the winner might not be the best, but it is credible.
He further stated that the votes that made Tinubu win in Ekiti during the presidential election, he was the leader of those that voted for the APC candidate.
Fayose made this claim while speaking on Arise TV on Thursday.
The former governor said, "Tinubu won the election fair and swear.
Speaking on the possibility of PDP winning in court if the victory of Tinubu is challenged said, "it possible that PDP might win the election, yes.
"But if it's me, I will get lawyers and ensure that what God gave me, nobody takes it away.
"I was never secretly recorded and asked anybody to rig an election.
"Atiku has always gone to court since I knew him, the election that brought Tinubu is credible but might not be the best.
"You can't say it was Tinubu and Sanwo-Olu that killed the people that died during the election. The vote that made Tinubu win in Ekiti we brought it."