Tinubu's Victory: 'I'm Happy About Smear Campaign Against Peter Obi' – Aisha Yesufu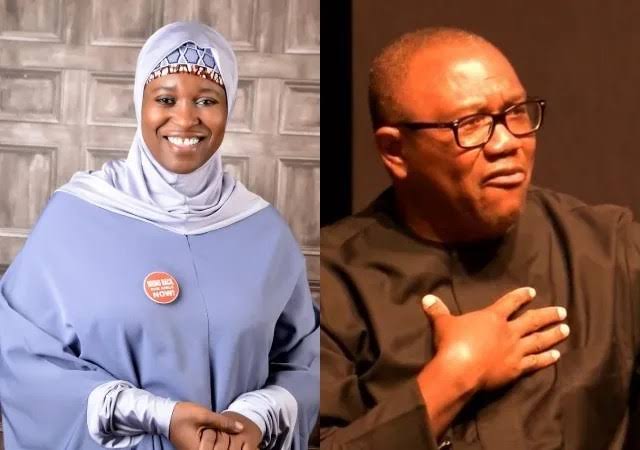 Nigerian activist, Aisha Yesufu and strong supporter of the Labour Party (LP) presidential candidate, Peter Obi, has disclosed she is unbothered about the coordinated smear campaign against her principal.
Naija News reports that Aisha revealed this on Wednesday in a post via Twitter, claiming that the camp of the All Progressives Congress (APC) is rattled by Peter Obi's petition at the presidential election tribunal.
According to her, the President-elect, Bola Tinubu, and his cohort knew they didn't have a case at the Appeal Court or Supreme Court.
While insisting that the former governor of Anambra State would get his mandate back, Aisha Yesufu said there was evidence that they stole it.
She wrote, "I'm happy about the smear campaign against Peter obi. It shows they are rattled.
"They know they don't have a case at the Supreme Court and with the Judiciary and the Appeal Court.
"So now, that is why they are focused on all these smear campaigns. You see the coordinated attack saying Peter Obi is not fit to be president; he brought division….. it's all a coordinated attack.
"They are scared. They know that with all the evidence on the ground, even the Judge wee his head no too dey go know say this one they steal but they no steal well.
"They left a lot of evidence. This fight, we are on it; we are getting our mandate back."