Tinubu Travels Out Of The Country For Medical Attention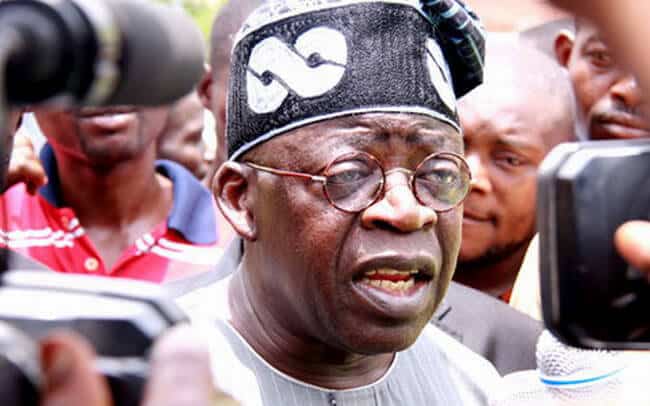 Nigeria's president-elect, Bola Tinubu has reportedly travelled out to Europe for medical attention after falling ill.
According to a report shared on Wednesday by Sahara Reporters, Tinubu departed Nigeria for Europe on Tuesday night after falling ill on Saturday.
It was said the former Lagos State Governor started receiving treatment in Nigeria but decided to travel to Europe for better medical care.
Quoting an authoritative source, the platform claimed Tinubu fell ill after the "hectic" electioneering that led to his emergence as the 'President-elect' and the tension that built up ahead of the March 18 Lagos State governorship and House of Assembly elections where he also voted.
"Tinubu has left for Europe for medical care. He fell ill after voting on Saturday during the Lagos guber election. He was attended to by local doctors but he has left for Europe for proper medical care," one of the sources claimed.
"He initially said his doctors should be brought down to Nigeria for him, and that when things die down, he would leave. But I've confirmed that he left last night (Tuesday night) because he is definitely ill," another source confirmed.
"His plane Falcon 9X with registration number VP-CBT can't be tracked by air flight tracking websites."
Attempts made by the platform to track the flight reportedly came back with: "VP-CBT – Unknown Owner (Cayman Islands (UK). This aircraft (VP-CBT) is not available for public tracking per request from the owner/operator."
Naija News reports Tinubu was publicly seen on Saturday, March 18 in Lagos State while casting his vote in Lagos during the state governorship and state assembly elections.