Oluwo Names Daughter After Only Female Olofin Adimula, Gives Reason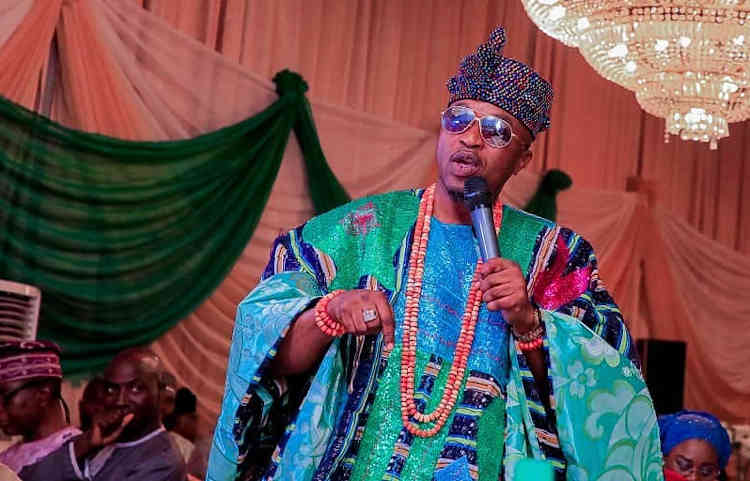 The Oluwo of Iwo, Oba Abdulrosheed Akanbi has named his newborn daughter, born on March 15, after the Olofin Adimula of Ile-Ife Luwo Gbagida.
The naming ceremony by the monarch saw traditional rulers, clerics, community leaders, and well-wishers grace the occasion.
Oba Akanbi named the child Luwo, Adewumi, Sultana, Fatimoh, and Grace.
Luwo Gbagida was the only female Olofin Adimula of Ile-Ife and the mother of Adekola Telu, who founded the ancient city of Iwo. She succeeded Ooni Giesi and was succeeded by Ooni Lumobi
Oluwo described Luwo Gbagida as a bold, confident, and visionary first female king in the universe.
A statement by Oluwo through his press secretary Alli Ibraheem read: "Today, I'm making a great history by naming my daughter after an Amazon, Iya wa (our mother), Luwo Gbagida.
"Luwo Gbagida was the only female Olofin Adimula of Ile-Ife. Her credible marks and confidence produced Iwo. He gave the crown to her only son, Adekola Telu, to found a city of truth (Ilu Ayekooto), Iwo. Her decision and the perseverance of Telu with his entourage produced the Iwo of today.
"Luwo was a genuine descendant of Oduduwa. She acted like Oduduwa, and the sundry monumentally felt her reign.
"I've many things in common. She was the 16th Olofin Adimula Ile-Ife while I'm the 16th Oluwo. My coronation was on 16th January 2016.
"Many miracles were seen in my new daughter. Her birth is a blessing, not only to my harem but to Yoruba and tension. She is a gift to humanity."