'I Have Forgiven Them' – Bala Mohammed Speaks About Opponents Who Worked Against His Re-Election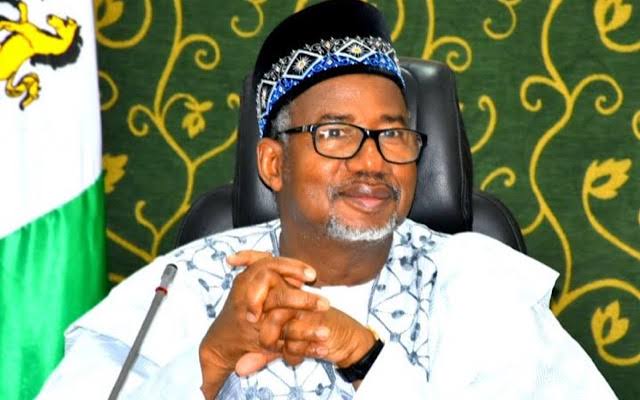 The Bauchi State Governor, Bala Mohammed, has come out to say he has forgiven all those who worked against his re-election bid during the heat of the governorship polls.
According to him, he is ready to offer the olive branch to whoever wants to come and join him, and he won't even hesitate to reach out to major stakeholders of the Peoples Democratic Party (PDP) in the state who think they are not carried along.
Naija News reports that the governor made this position when he was featured on Channels Television's Politics Today on Tuesday barely a week after he emerged winner of last Saturday's polls for a second term.
Mohammed submitted that what he is after is to ensure that all that he calls division and rancour within the PDP in the state is resolved, noting that "I have forgiven them. My own is to make sure I unify everybody."
He stated that "People like the former Speaker of the House of Representatives were never with us. The former Governor of Bauchi State, Adamu Mu'azu, was only an admirer of our presidential candidate.
"He had always been my traditional foe and I have always apologised for defeating him in 2007. I thought that was forgotten, but that he was always looking for his pound of flesh.
"The other older person, my father, the Wazirin [Muhammadu Bello Kirfi], who was able to enlist the antagonism of the emirate and he was sacked and he was blaming it on me, I believe it was his time to go.
"I believe he was a traditional ruler and one of our elders that we respected, and he took the toga and the throne of the Creator God to say that he was the one who made me, and then he was demystified and demeaned by his own utterances and vagrice.
"[I will] offer the olive branch to whoever wants to come and join us and even take the milestone to reach out to them – those who feel they are the major stakeholders and they are losing out."
Speaking about the relationship between him and the former Speaker of the House of Representatives, Yakubu Dogara, Mohammed said "there is certainly nothing much between me and Dogara as a brother."
The governor added that he didn't even have any problems with Wazirin, because it was obvious "that he didn't want me to be governor and he told everybody he didn't want me.
"So, we knew from the beginning, they were never card-carrying members of the PDP. In fact, on the contrary, some of the elite who appreciate our contributions, like the former deputy governors and other commissioners came to our aid from the [opposition] APC."