Tinubu Must Not Be Sworn In – Baba-Ahmed Says, Knocks Buhari, INEC Chairman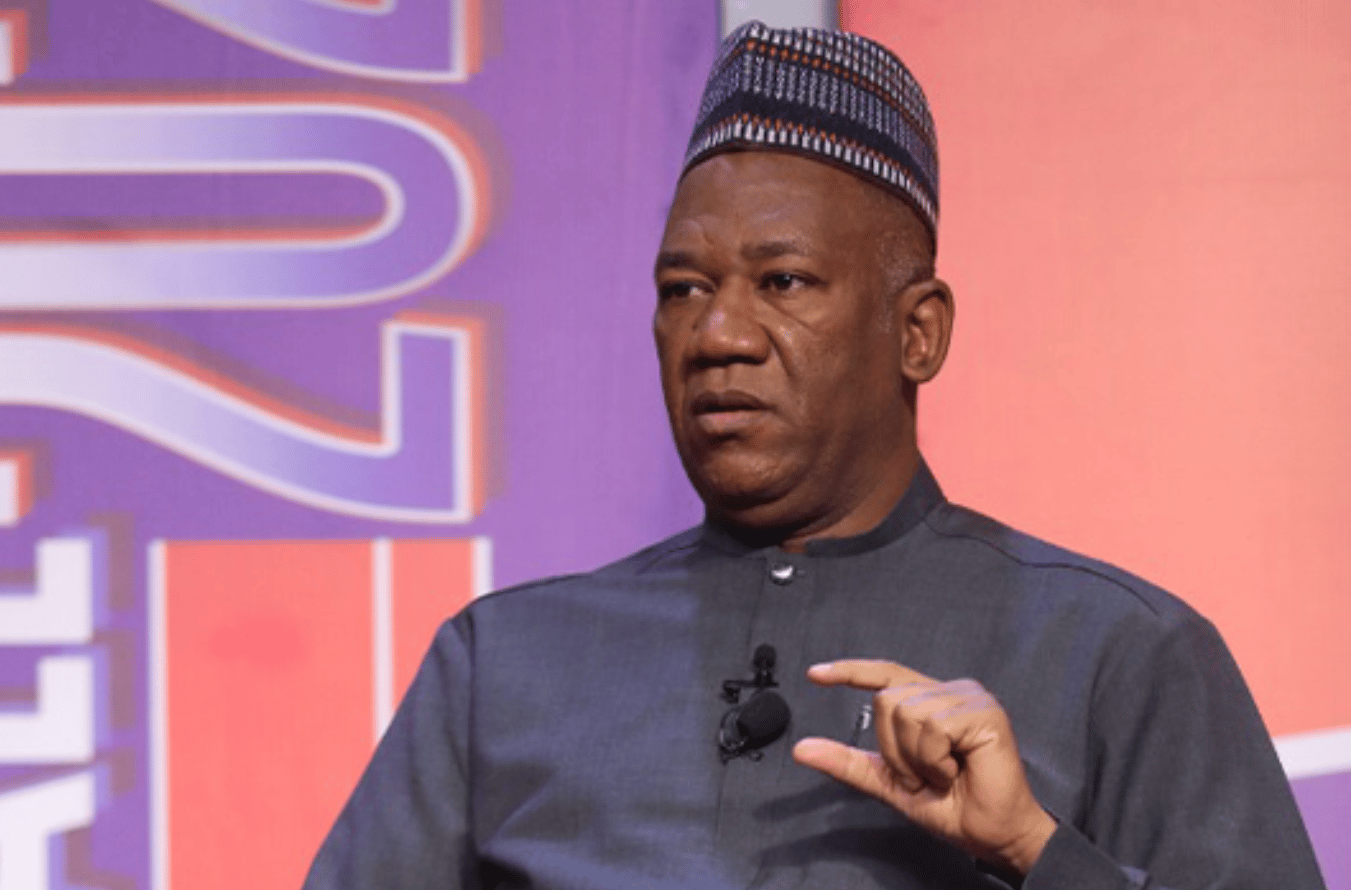 The vice presidential candidate of the Labour Party (LP), Yusuf Datti Baba-Ahmed, has rejected the victory of the All Progressives Congress (APC) presidential candidate, Bola Tinubu, at the just concluded presidential election.
Speaking during an interview on Channels Television's Politics Today on Wednesday, Baba-Ahmed stated that Tinubu must not be sworn in.
He said Bola Tinubu did not meet the constitutional requirements to become Nigeria's president.
Baba-Ahmed said Tinubu failed to fulfill the requirements stipulated in the section of the 1999 constitution (as amended) for election to the office of the president
According to the Labour Party chieftain, Nigeria cannot swear in an illegitimate President and swearing in Tinubu as president is "ending democracy" and a clear violation of the 1999 constitution.
While describing the chairman of the Independent National Electoral Commission (INEC), Mahmood Yakubu, and President Muhammadu Buhari as incompetent for overseeing a flawed election, Baba-Ahmed said Nigerians couldn't be fooled.
The LP chieftain accused the electoral umpire of failing to obey its own guidelines, faulting the usage of BVAS and IRAV during the February 25th presidential election.
He wondered why Nigeria blessed with citizens of good character, would have a President allegedly indicted in drug trafficking in the United States.
He said: "Section 134 stipulates who should be declared and issued a certificate of return. It is only that candidate that has scored the highest number of votes and at least 25 percent each in at least two-thirds of the states of the federation and the FCT.
"Now, it is very clear that Tinubu does not have 25 percent in the FCT, we denied him. We got 61 percent. Atiku does not have 25 percent in the FCT. We denied both of them.
"By clear and unambiguous provisions of the Nigerian constitution, which must not be breached, Tinubu has not satisfied the requirement to be declared President-elect. Accordingly, there is no President-elect for Nigeria now. Because the declared one violates the constitution of the Federal Republic of Nigeria and I know what I'm saying.
"Swearing in a ticket that has not met the constitutional requirement is ending democracy. That is indeed the correct interpretation. You cannot swear in people who have not met the constitutional requirement. if you do it, you have done something unlawful and unconstitutional.
"Mr President, do not hold that inauguration. CJN, your lordship, do not participate in unconstitutionality. It is extreme and I'm saying it. It was more extreme for Yakubu to issue that certificate. It was reckless."