What I Did When Nwifuru Was Nominated As Ebonyi APC Guber Candidate – Umahi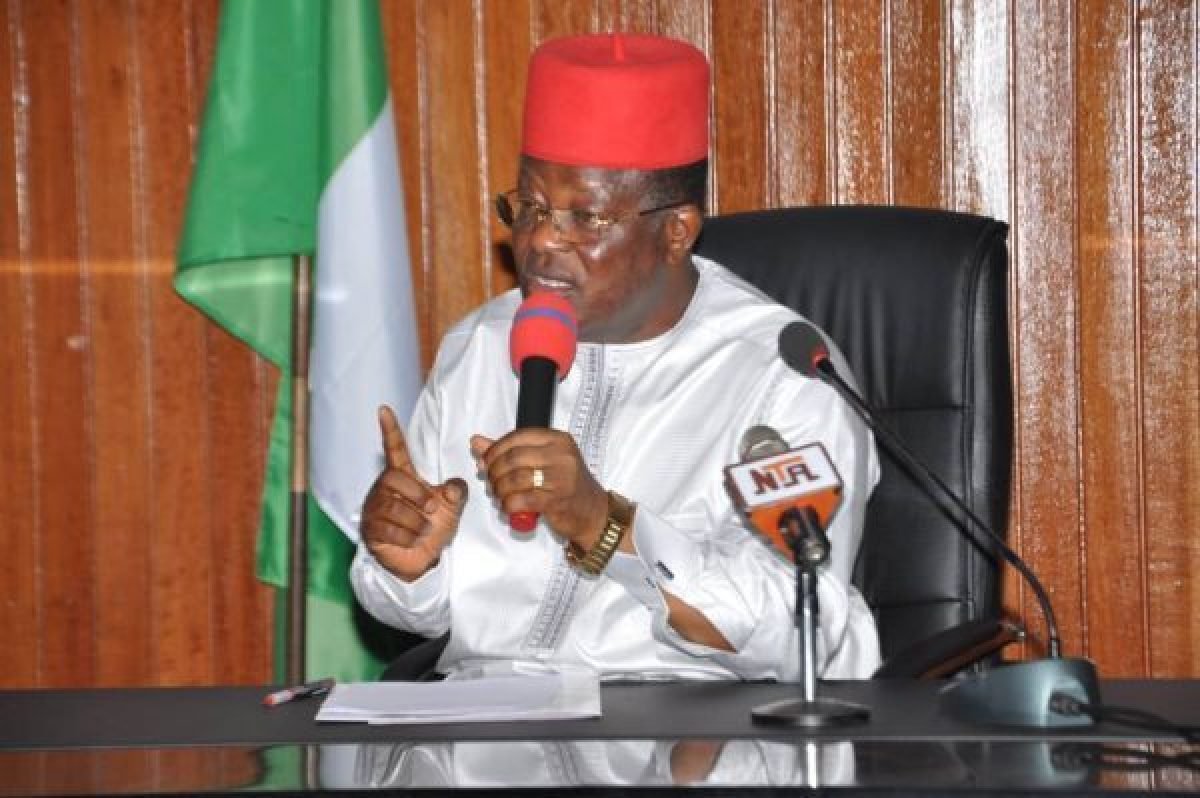 The incumbent Governor of Ebonyi State, David Umahi, revealed what he did when Francis Nwifuru was nominated as the All Progressives Congress (APC) candidate for the just concluded governorship election in the state.
Naija News reported earlier that Nwifuru emerged as the winner of Saturday's governorship election in Ebonyi State.
Declaring the result at the Independent National Electoral Commission (INEC), State Headquarters in Abakaliki, the State Returning Officer, Prof Charles Igwe, said Nwifuru polled 199,131 votes cast across the 13 local governments in the State.
While Ifeanyi Odii of the Peoples Democratic Party (PDP) scored 80,191 votes to place second.
Speaking on Monday night during a thanksgiving gathering for the victory of the governor-elect, Umahi said he prayed to God during the primaries that he doesn't want his enemy to succeed him but Nwifuru.
The Ebonyi State governor expressed delight that he also won his bid for the Nigerian senate. According to him, he will not influence the administration of Nwifuru.
Naija News reports that the outgoing governor, successfully crossed over to the senate in the just concluded national assembly elections.
"You know how governors are currently struggling to be re-elected, enthrone successors and to be elected senators," Umahi told reporters during the thanksgiving party.
He added: "We are three governors in the south-east for instance who sought to enthrone successors, but only one (me) succeeded.
"Only two governors were elected into the senate, and despite all apprehensions, the APC performed marvellously in the southeast zone.
"At this time on May 29, I will bow to him and say: 'my boss, I salute you'. He is my son, and if he finds anything difficult, he will consult me and I will be there for him.
"When Nwifuru was nominated, I prayed to God that I don't want my enemy to succeed me but him."
On his part, the governor-elect said he would work towards fulfilling his campaign promises. "I promise to fulfil my campaign promises and urge my fellow contestants to join me in making Ebonyi the envy of other states of the federation," Nwifuru said.
Recall that Nwifuru is currently the speaker of the Ebonyi state house of assembly.