Tukur Mamu: FG Slams Ten Counts On Ex-Terrorist Negotiator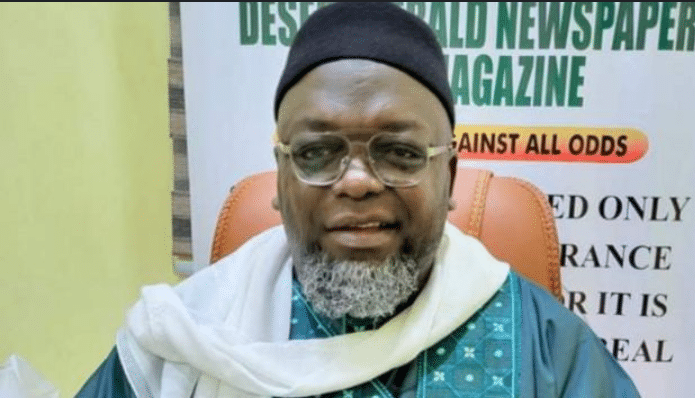 The Federal Government has charge former terrorist negotiator Tukur Mamu with ten counts, including funding terrorism.
Mr. M.B. Abubakar, the Director of Public Prosecution for the Federation, signed Tukur Mamu's charges, Naija News gathered on Tuesday.
The office of the Attorney-General of the Federation (AGF) on behalf of the FG presented Mamu for arraignment before Judge Inyang Ekwo of a Federal High Court in Abuja.
Naija News recalls that Mamu was arrested on September 6, 2022, while en route to Saudi Arabia for the Lesser Hajj and detained at Cairo International Airport before he was brought back to Nigeria.
He was charged with soliciting cash from the train attack victims' relatives on behalf of Boko Haram militants in various amounts and currencies.
According to reports, he received $420,000 from the kidnapped victims' families and another N21,000,000 from several other railway attack victim families. In addition, he is charged with breaking the Terrorism Prevention, Prohibition Act's rules by hiding terrorism funds at his Kaduna home.
When the charges were read to him, he refuted all of the accusations.
The Federal Government requested a date for the start of his trial, but the defendant's attorney petitioned for bail.
He testified before the court that his client had urgent surgery needs because of his illnesses.
The Federal Government refused the plea because the DSS hospital's medical staff can handle all of Mamu's listed illnesses.
After hearing arguments in favor of and against the bail request, Judge Ekwo postponed deciding until a time that would be made known to the parties.
He must continue to be in the DSS's custody until the judge decides whether to grant his request for bail, the judge ruled.