PDP Wins Majority In Edo State House Of Assembly As LP Candidate Resigns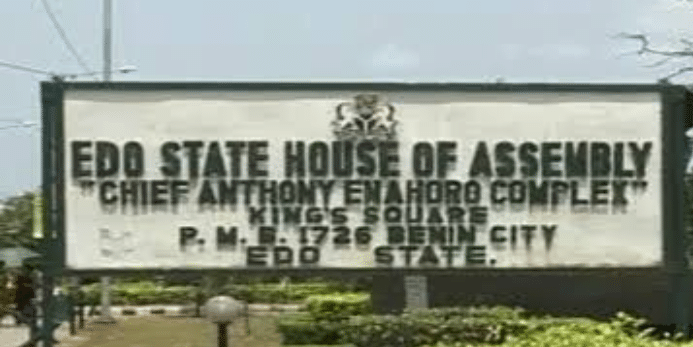 The Independent National Electoral Commission (INEC) has declared the Peoples Democratic Party (PDP) the winner of 12 seats out of the 24-member Edo state assembly three days after the election.
PDP's closest rival in Edo state, the All Progressives Congress (APC), won eight seats, while the Labour Party (LP) won one seat.
The Oredo East, Egor, and Ovia South West constituencies were declared inconclusive.
According to a statement by the Head of the Department of Voter Education/Publicity, Timidi Wariowei, the PDP won in Akoko-Edo I and Akoko-Edo II.
PDP also won the following constituencies: Esan Central, Esan North East II, Esan South East, Igueben, Ikpoba-Okha, Orhionmwon II, Ovia North East I, Ovia North East II, Owan West, and Uhunmwonde while the APC won in Esan North East I, Esan West, Etsako Central, Etsako East, Etsako West I, Etsako West II, Orhionmwon I, and Owan East.
While the LP won in the Oredo West constituency.
LP Candidate Resigns
The Labour Party candidate for the Ovia North East seat, Victor Nosa Omoregie, resigned from the party, alleging that other LP members saw him as a PDP spy.
In a press statement signed by Omoregie, the state house of assembly candidate acknowledged his happiness with the election's outcome, stating that it kept the APC from taking over the Edo state assembly.
He said, "I contested the election under the ticket of Labour Party but was never genuinely accepted into the party as I was regarded as a mole and agent working for PDP. This damaging assertion went viral on social media. The Labour Party leadership from top to the bottom worked hard to demean my person to the extent of creating identity confusion leading to the mix-up in the name of my constituency and constituency 2 candidature.
"As it stands, as far as I am concerned, the Labour Party in Edo State today is not what the masses expect it to be. Perhaps, the presence of the "Obidient" factor attempted to give life to it but without success for now.
"I cannot under any circumstance wish to continue to identify myself with the party, particularly with the present crop of party leadership who appear to understand little or nothing about political management.
"In the light of the above, I forthwith sever myself from Labour Party and consolidate my membership of PDP which is my family party.
"I must say that I am satisfied with the outcome of the election because it has succeeded in curtailing the attempt by APC to control the Edo State House of Assembly with conceived evil intentions aimed at destabilizing the State."