Ebonyi: David Umahi Counts His Blessings After March 18 Elections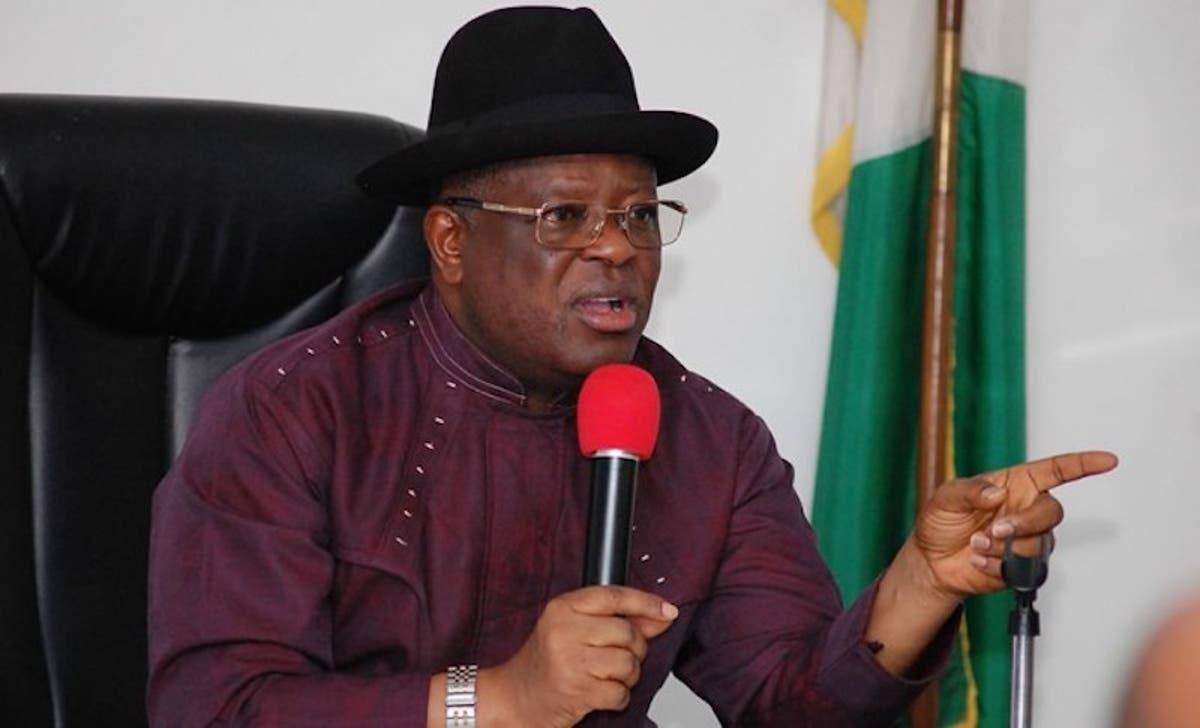 The incumbent governor of Ebonyi, David Umahi, has boasted that he received a lot of God's blessing, which enabled him to win a Senate seat and his desired successor emerged as the state's governor-elect.
David Umahi made the declaration on Monday night during a thanksgiving ceremony he planned for Francis Nwifuru, the APC candidate who triumphed in the March 18 governorship election in Ebonyi.
The governor-elect Nwifuru was the Speaker of the state House of Assembly before the governorship election on Saturday. He and the outgoing governor enjoyed a cordial working relationship during the administration.
While addressing guests at the thanksgiving ceremony, the incumbent governor asserted that no scheme could prevail against Nwifuru since people were plotting to oust him from "the office out of jealousy."
He said, "You know how governors are currently struggling to be re-elected, enthrone successors, and be elected Senators?
"We are three governors in the southeast for instance who sought to enthrone successors but only one (me) succeeded.
"Only two governors were elected into the senate and despite all apprehensions, the APC performed marvelously in the southeast zone."
The outgoing governor added, "At this time on May 29, I will bow to him and say: 'my boss I salute you'.
"He is my son and if he finds anything difficult, he will consult me and I will be there for him.
"When Nwifuru was nominated, I prayed to God that I don't want my enemy to succeed me but him (Nwifuru)."
"I urge the governor-elect to enshrine a reward system to appreciate all those who worked assiduously to ensure his success."
While the governor-elect said, "I especially thank our father and leader of the party, Gov. Umahi, and assure him that I will be a worthy successor.
"I promise to fulfill my campaign promises and urge my fellow contestants to join me in making Ebonyi, the envy of other states of the federation."