Buhari Makes Fresh Reappointment Days After Guber Election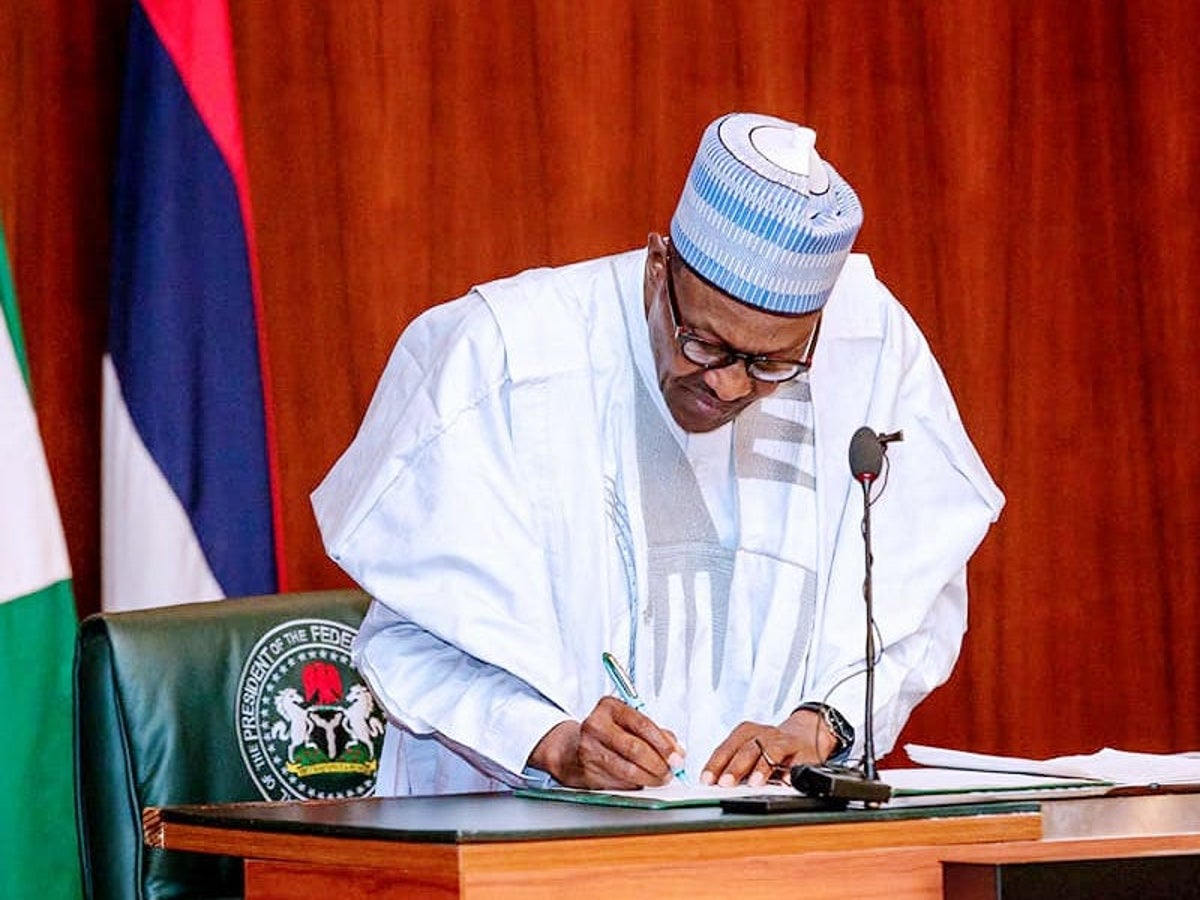 President Muhammadu Buhari has approved the reappointment of Idris Musa as Director-General of the National Oil Spills Detection and Response Agency (NOSDRA).
Naija News reports that Musa's appointment was contained in a statement issued on Tuesday by Olusegun Shogbola, Media Aide to the Minister of Environment, Mohammed Abdullahi.
The statement disclose that the reappointment takes effect from April 1, 2023.
Musa was first appointed on April 1, 2019, for an initial tenure of four years.
The Minister noted that Musa's reappointment for a second term follows the significant achievements recorded by NOSDRA under his watch in the last four years.
The statement read: "Prominent amongst these were the digitalisation of the agency's records, review of various forms for oil spills management processes, and the review of environmental sensitivity index map.
"The map is used in the oil producing areas to protect the vulnerable, sensitive and fragile ecosystem of the Niger Delta region.
"He also carried out many awareness campaigns on the dangers of vandalism of oil facilities.
"Musa also revolutionised online and realtime processing of environmental compliance documents and management as well as the National Gas Flare Tracker and Oil Spill Monitor.
"These are part of efforts to showcase transparency in environmental management in the oil and gas industry."
Naija News reports that Musa's reappointment by President Buhari is coming days after the Gubernatorial election held across the country.
Buhari's party, the All Progressives Congress (APC), won majority of the states declared so far with little upsets.