Soludo Speaks On Spending N3.5 Billion To Buy House Of Assembly Votes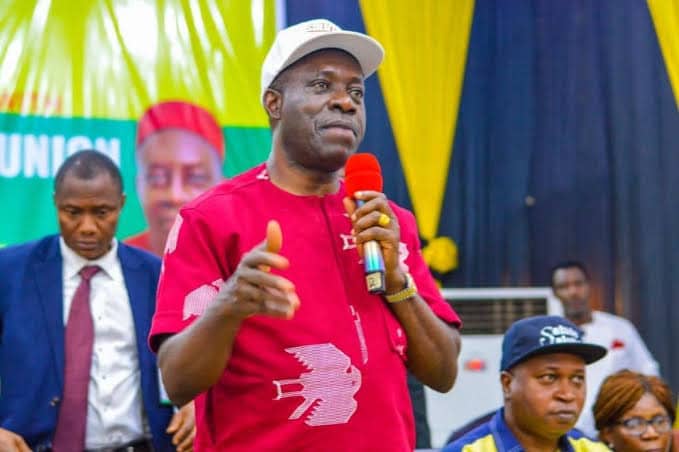 The Anambra State governor, Charles Soludo, has denied the allegation of spending N3.5 billion to buy votes during the House of Assembly election in the state.
Naija News learnt that prior to the election, an Onitsha-based human rights group alleged that the state government spent N3.5 billion to buy votes to ensure it controlled majority in the state legislature.
At the just concluded election, the All Progressives Grand Alliance, APGA, won 17 of the 30 seats, the Labour Party, LP, won eight seats while YPP and PDP won three and two seats respectively.
However, Charles Soludo, in a statement through his press secretary, Christian Aburime described the N3.5 billion allegation as a figment of imagination, wondering how such a thing could be possible under the prevailing economic situation in the country.
He pleaded with the state to disregard the claim, stating that those behind it are known to be serial blackmailers over the years and do not serve any useful purpose to society.
The press secretary added that Soludo does not need to buy votes to win elections, describing him as a democrat who enjoys the overwhelming support of the people of Anambra State.
He said: "The attention of the Government of Anambra State has been drawn to a false publication being peddled in some sections of the media. The report alleging that Governor Chukwuma Charles Soludo-led administration spent a whooping 3.5 billion naira to execute the State House of Assembly election is not only untrue, but highly despicable and illogical.
"The allegation is baseless against the background that it is coming at a time of acute shortage of cash due to the Federal Government's naira redesign policy, which sadly exposes the devilish intentions of the writer(s)."