Reactions As INEC Declares Sanwo-Olu Winner Of Lagos Governorship Election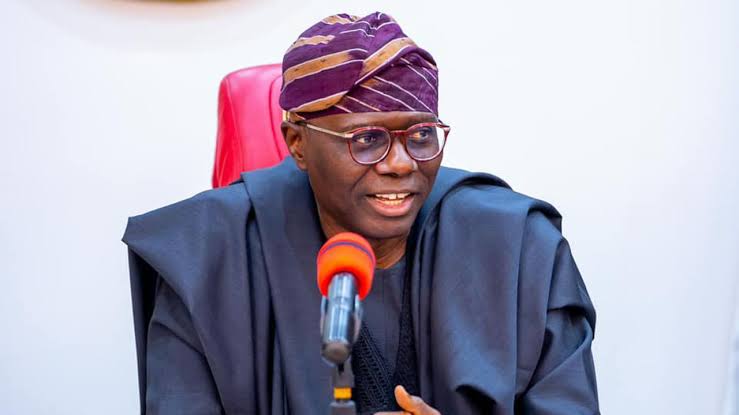 The Independent National Electoral Commission (INEC) has declared Babajide Sanwo-Olu as the winner of the Lagos governorship election held over the weekend.
According to the results released by INEC, Sanwo-Olu who is the incumbent governor, polled 762,134 votes to defeat Gbadebo Rhodes-Vivour of the Labour Party who secured 312,329 votes, while the Peoples Democratic Party (PDP) candidate, Adbul-Azeez Adediran, railed in third place with 62,449 votes.
Recall that the declaration was delayed as the INEC officials awaited the results from the elections in Eti-Osa local government held on Sunday, March 19.
According to the results from the local government, APC polled 25, 063 votes, PDP 1468 while LP secured 19, 967.
Sanwo-Olu's victory at the poll has generated mixed reactions from many netizens, with many applauding the votes polled by LP amidst the thugs' attack.
mentol80 wrote: "Politicians succeeded in using you all for their selfish reasons by inciting tribal violence. You that is claiming you own lagos don't even have a say in the affairs of what happens in your local government but you are fighting blindly. Their children are enjoying what they couldn't provide for you abroad. Make Una Dey ague and fight Una selves but the truth is they have achieved their basic goal if Una like now make Una kill Una selves they don't care anymore. Back to square1″
ify_emmah wrote: "I was really hopeful about Nigeria but After seeing everything that happened in the presidential and governorship election, the only hope I have in me now is to gather strength and swim out of this country. Wahala for who still dey hope for better NIGERIA"
iamamedu wrote: "Sanwo Olu is not a bad choice but the remote control is the problem. Please APC learn to win fairly cos our kids are watching don't write your name in ridicule but write it in gold."
nancyonyeabor wrote: "I'm proud of GRV.. He gave Sanwo olu a run for his money.. He might not have won but I'm sure Sanwo olu felt his presence in lagos state this past few weeks,for the first time in the history of lagos someone dared to challenge Godfatherism nd that's a bold step in the right direction.I hope this sends a message to governor elect that it's no longer business as usual,The pple are watching and taking note."
_radiantj_ wrote: "So with all the thuggery and disruptions, GrV did so well..imagine if they had allowed people vote as they should"
anna_staciaa wrote: "Mshwww! We live to fight another day, atleast they know the youths are awake and the world knows this is nothing close to a free and fair election".
jokemzy wrote: "Even with all the oppression and humiliation he still got this number of votes 🗳. God our hope and faith is firm, the bigger win is loading"
preshhhbabyxo wrote: "I can't lie before this presidential election and governorship election I really had high hopes for Nigeria I really though Nigeria will be better as it stands now Nigeria can never get be better!! We actually love our slaves maters and oppressors a lot of you guys actually don't want a better Nigeria starting from INEC, politicians and all APC supporters!!"
nwochabridget wrote: "I like the fear that Labour Party instills in y'all. It humbles you for a sec. But we know the country we live in so the final results are expected. God Bless Nigeria"