Makinde Speaks On G5 Members' Election Loss, His Conversation With Oyo People About Tinubu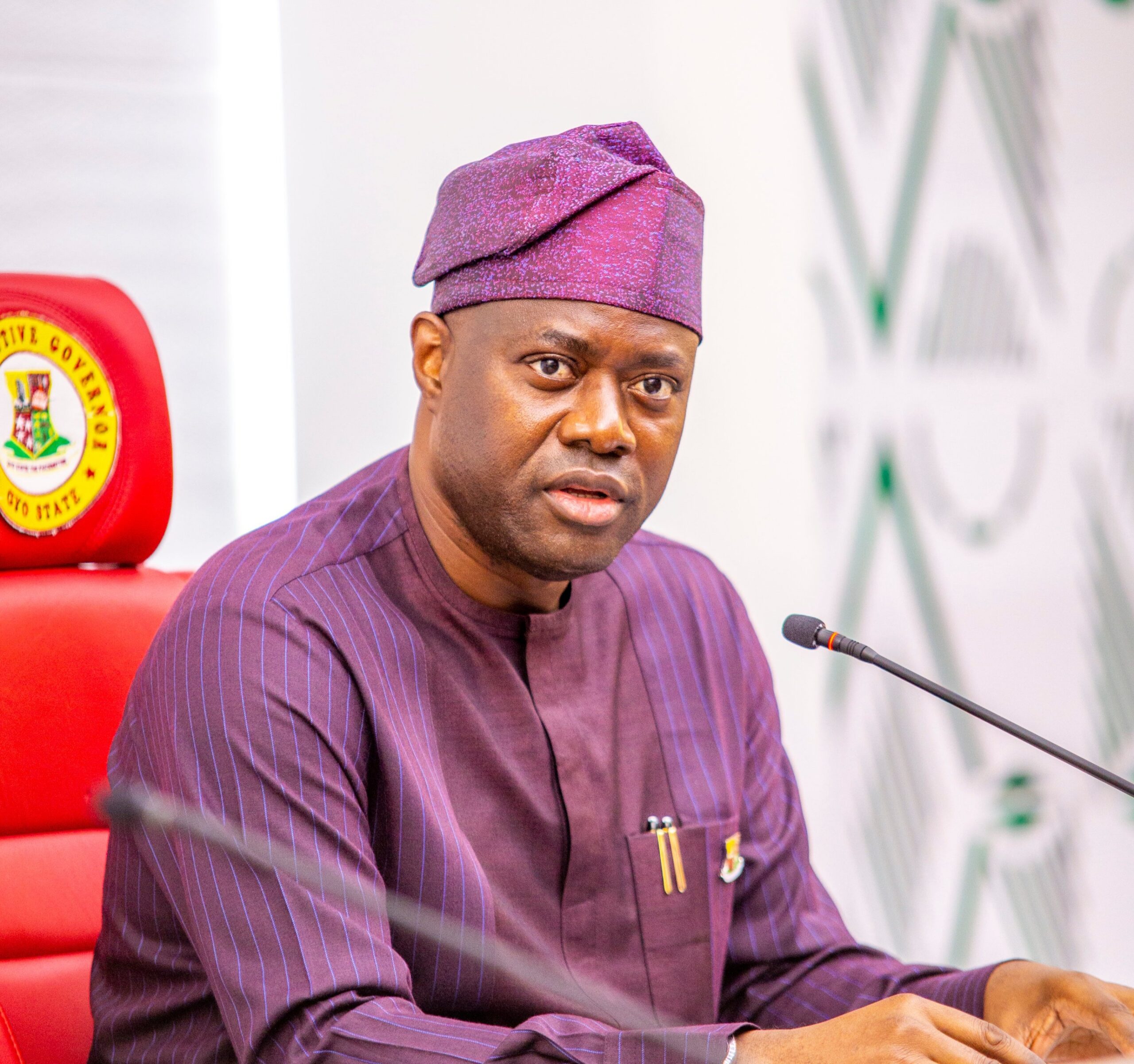 The Oyo State Governor, Seyi Makinde, has said he was shocked by the loss of some aggrieved governors of the Peoples Democratic Party (PDP), known as G5, in the just-concluded elections.
Naija News reports that Governors Samuel Ortom of Benue, Okezie Ikpeazu of Abia, and Ifeanyi Uguwanyi of Enugu state lost their senatorial seats. While Governor Nyesom Wike did not contest for any political position.
Speaking during a live appearance on Channels Television's The 2023 Verdict on Sunday, Makinde said the agitation of the G5 did not place the individual careers of the governors as a major consideration.
The governor stated that the governors thought they were fighting for what is right, and just for the country and for the opposition party.
He said: "We thought we were going to fight for what is right, what is just for this country and for our party. We said, 'We prefer to see a PDP that will obey its own constitution' because rotation and zoning of government and party offices are there; it's part of the PDP's constitution.
"None of us ever thought, 'We're playing a survival game.' No. We were just basically saying, 'Do what is right. Do what is just. Have inclusivity as something that is central in our party and in our country and don't do anything that can threaten the unity of this country.' There's no regret."
Speaking further, Makinde denied reports that he supported the President-elect, Bola Tinubu, in the February 25 presidential election.
"Governor Mai Mala Buni just won his own re-election under APC. But in the presidential election, PDP carried Yobe State. Does it mean Governor Buni worked for PDP?" he asked.
The governor stated the decision of who the people of Oyo state voted for in the presidential election rested with them, adding that he told the residents they must not do anything that will threaten the unity of the country.
He said: "At the end of the day, the decision of who they voted for rested with the people. In all fairness, I told our people, 'You must not do anything that will threaten the unity of this country'.
"We should be pushing in a direction where we'll foster a united Nigeria, an inclusive Nigeria."
Makinde asserted that the people of Oyo State could not be led blindly, adding that they were quite sophisticated.
He said: "The presidential election is behind us now, We now have a president-elect who has emerged. We must support him [and] work with him for a better country".