Enugu Guber: INEC Postpones Announcement Of Winner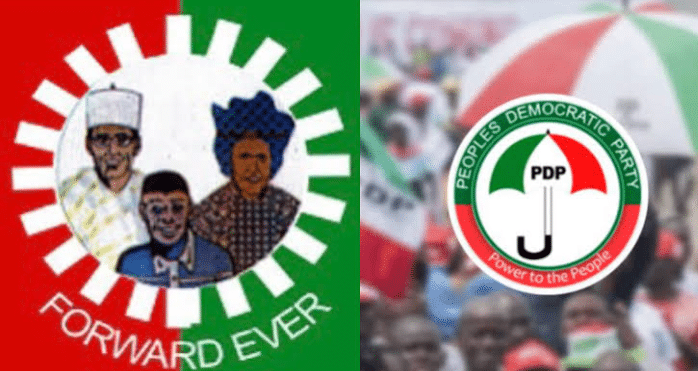 The winner of the governorship race in Enugu on March 18, 2023, will not be announced until today, Monday, due to concerns from both the Labour Party and the Peoples Democratic Party.
The PDP claims that the Labour Party received more votes than was anticipated in the Nsukka Local Government Area of Enugu.
While the Labour Party rejected the number of votes the PDP received in the Nkanu East Local Government Area and urged its revocation due to suspected irregularities.
Ibeagwa and Nike polling stations in the council, according to the Labour Party, saw instances of over-voting.
The party also claimed that in several units, there were more Permanent Voter Cards (PVCs) used than there were registered voters, mentioning Owo as one of the places where this allegedly happened.
Chijioke Edeoga, Labour Party gubernatorial candidate in Enugu, reaffirmed the position of his party by asserting that irregularities harmed the election process but that what happened in Nkanu East Local Government was not an election at all.
Additionally, Edeoga claimed that the Nkanu East results that his party agent signed were different from those that were presented to INEC.
"What happened in Nkanu East cannot stand", Edeoga said as he demanded the cancellation of the Nkanu East result.
He added, "In most parts of Enugu State, the election was marred by obvious irregularities, but I want to focus specifically on Nkanu East Local Government Area.
"Nkanu East has produced two different results. The result that my agent signed, which is available, is far different from the result which was taken to INEC headquarters and is now a subject of controversy.
"I want to state categorically that the position of Nkanu East Local Government is that the result of Nkanu East cannot stand; it stands against reason, stands against common sense.
"It stands against the records available of what is the voting strength of Nkanu East and it stands against the number of voters that were accredited and the number of PVCs that were collected.
"So, the result of Nkanu East is not acceptable; it is not acceptable to the Labour Party and I call for its total cancellation so that the due processes should be followed. At any point in time when the number of PVCs collected and accreditation do not tally with a number of votes, one is enjoined to stay in action and cross-check.
"Of course, you know that Udenu LGA, the electoral officer has whisked away and the results completely altered when she went into the custody of INEC headquarters. What was collated in Udenu, that was going to be announced, is far different from what was announced when she was taken away.
"In virtually all the polling units, what was recorded is far different from what was uploaded. The PVCs collected and the accredited voters have no relationship at all with the votes ascribed to people.
"We are going to respond comprehensively, but I want to state categorically that the Labour Party and its governorship candidate in Enugu State do not accept the result of Nkanu East and we call for its cancellation. It is a flagrant abuse of the electoral process and such brigandage should not be allowed to stay; it is very injurious to every effort we are making to build a democratic system that is representative of the people's will."