El-rufai Bans Street Protest Ahead Of Declaration Of Kaduna Gov'ship Election Results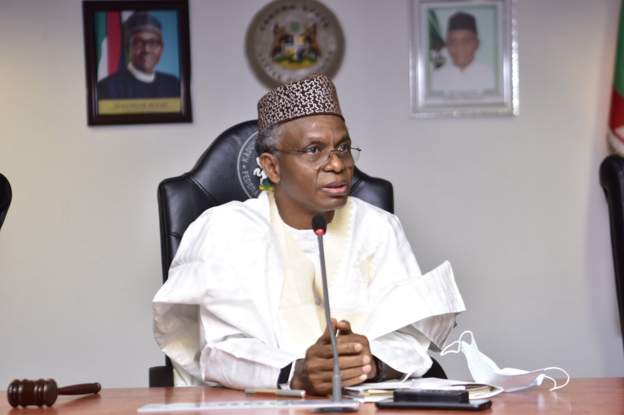 Governor Nasir El-rufai of Kaduna State has banned street protests ahead of the declaration of the winner of Saturday's governorship election.
Naija News earlier reported that the Independent National Electoral Commission (INEC) announced the adjournment of the governorship election results till 6:00 pm on Monday.
Addressing reporters at the state collation center, , INEC Administrative Secretary, Mohmmed Awal Washi, said the development is to give time for the arrival and collation of the last local government election result.
The INEC official added that it is important for INEC to take its time to ensure the proper thing is done.
In a statement on Monday,  the Commissioner of Internal Security and Home Affairs, Samuel Peter Aruwan, said the government has placed security agencies on high alert to contain threats to law and order throughout the State.
Aruwan said the development follows intelligence reports indicating plans by some individuals and groups to spread disaffection and instigate violence in Kaduna Metropolis and other major centres in the State.
The commisioner added that the measure was taken to prevent any protest as INEC is preparing to announce the State Gubernatorial result.