Aisha Yesufu Knocks Governor El-Rufia's Son For Calling Her 'Demented Goat'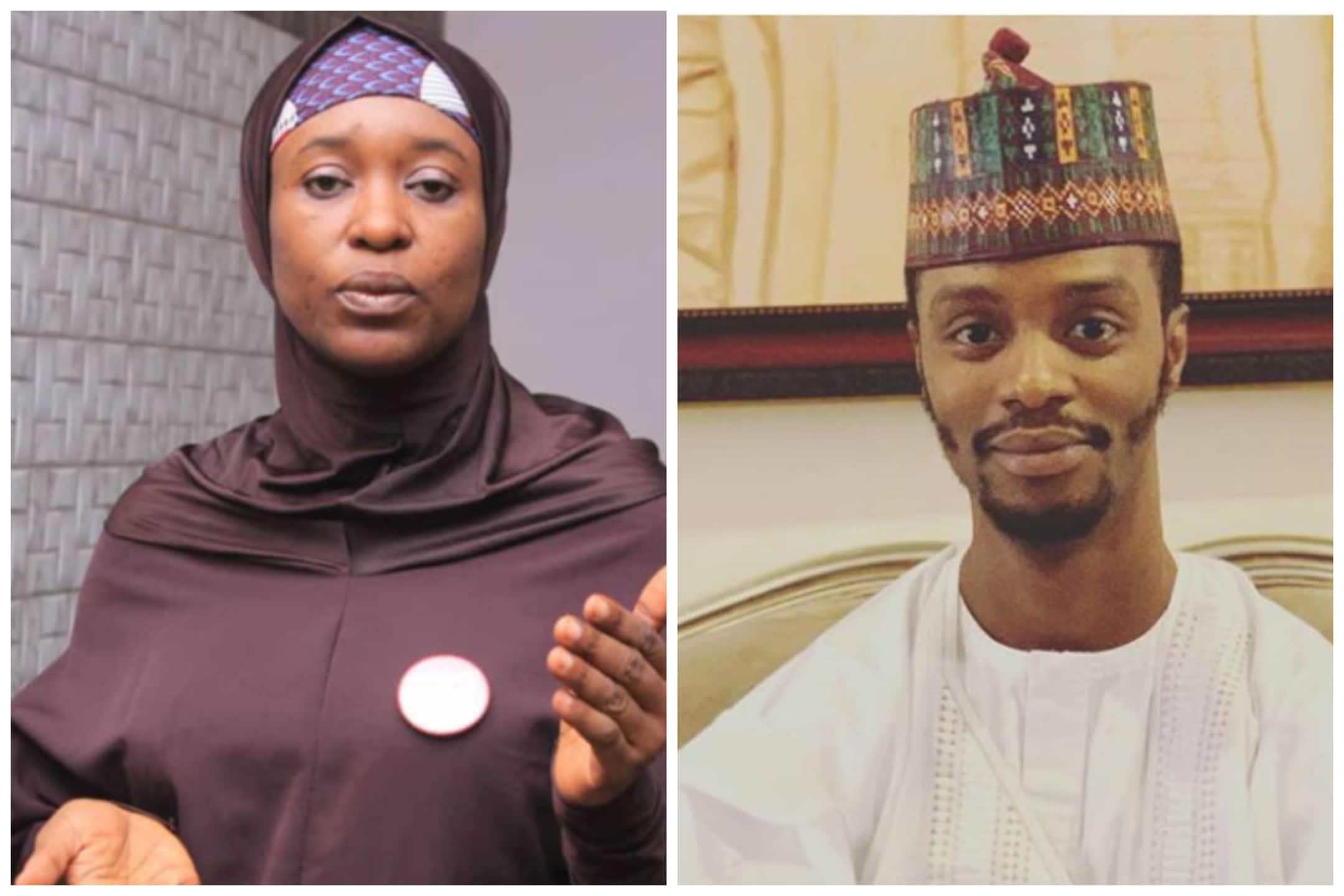 Nigerian activist, Aisha Yesufu, has knocked Bashir El-Rufai, the son of the Kaduna State Governor, Nasir El-Rufai, after calling her a 'demented goat'.
Naija News reports that trouble started after someone faulted Muslims who always appear 'woke' and questioned if they are foolish.
Reacting to the tweet, Bashir referenced Aisha Yesufu saying she is a demented goat fully clothed in hijab and seeking to impress those that will never accept her.
He wrote: "Why do you think @AishaYesufu dances like a demented goat at her age fully clothed in hijab?
"They seek to impress those that have realized would never accept them until they follow them to hell to face Allah"
Reacting to the tweet, Aisha fired back at Bashir, stating her son prefers to be the child of one who dances in her hijab than to be the child of one accused of causing the mental illness of his wife when she caught him in bed with her blood sister.
She wrote: "@BashirElRufia my son definitely prefers to be a child of one who dances in her hijab than to be the child of one accused of causing the mental illness of one of his wives when she caught him in bed with her blood sister. What about you?"