PDP's 'Happy Hour' Governorship Candidate Wins Akwa Ibom In Landslide Victory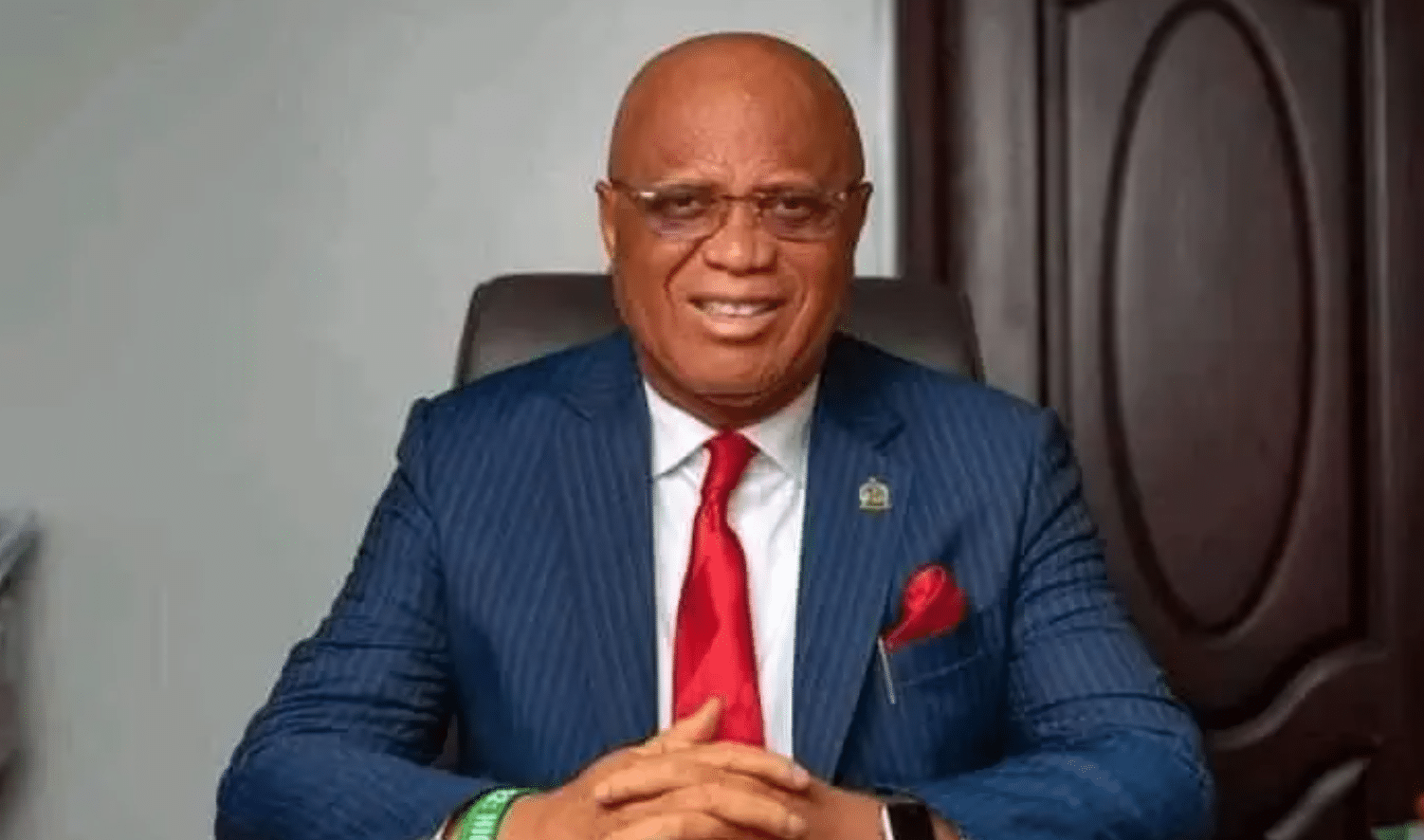 The Peoples Democratic Party (PDP) governorship candidate in Akwa Ibom, Umo Eno, has been declared the winner of the state election with a landslide victory.
According to Vanguard, Eno who had promised to implement 'happy hour' moment in the state every Friday if elected into office, won 29 of the 31 local government areas.
While the Young Progressive Party (YPP) cleared two local government areas, the All Progressive Congress (APC) did not win a single local government area.
In the results announced by the State Collation Officer, Professor Emmanuel Adigioh, Vice Chancellor, Nigerian Maritime University, Okerenkoko, Delta State,  Eno polled a total of 354,348 votes to beat the Young Progressive Party candidate, who came a distant second with 136,262 votes, while the All Progressive Congress came in third position polling total votes of 129,602
He said: "The Governorship candidate of the PDP, Umo Bassey Eno having satisfied the requirement of the law by scoring 354,348 votes is hereby the winner and returned elected as the governor of the state."
Akwa Ibom APC Guber Candidate's Company In Legal Battle
Meanwhile, Saidel Limited, a company owned by the governorship candidate of the All Progressives Congress (APC) in Akwa Ibom, Akanimo Udofia, has been dragged to the Federal High court in Lagos over unpaid debt a day to March 18 governorship and state house of assembly elections.
The APC governorship candidate's company is said to be owing Hydrodive Nigeria Ltd., a company that offers oil and gas services, multimillion naira. Hence, Hydrodive wants the court to dissolve the company.
Hydrodive told the court that Saidel Limited is owing them N200,000,000 and $243,606.50 for weeks despite receiving a statutory demand notice.
Due to Saidel Limited's failure to pay the debt, Hydrodive Nigeria, through its legal team led by Nnamdi Oragwu of Punuka Attorneys and Solicitors, is requesting that Saidel Limited be dissolved by the relevant sections of the Companies and Allied Act.