#NigeriaDecides2023: Alex Otti Accuses PDP Of Results Manipulation At Collation Centre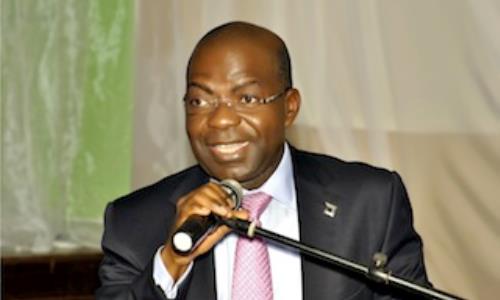 The ruling Peoples Democratic Party (PDP) in Abia State has been accused of manipulation of results of the governorship and state assembly elections at collation centres in the state.
This is as the Labour Party governorship candidate in the state, Alex Otti raised an alarm that the PDP in the state is trying to subvert the will of the people by tampering with the results at collation centres at some local government councils across Abia state.
According to him, the PDP was plotting a scheme to flood the collation centre with counterfeit results, Naija News learnt.
Otti told Channels Television at his country home in Isiala Ngwa Local Government Area of the state that "Virtually all the results that have been uploaded and released, Labour Party won by a landslide.
"Unfortunately, the PDP government has refused to allow some of the results to stand, and they are doing this with the active connivance of some compromised INEC staff and security agencies.
"The local governments involved are Obingwa where the outgoing governor comes from, Osisioma, Aba North and Aba South where we won overwhelmingly. Obingwa is a very interesting case because, in the majority of the wards in active connivance with INEC, the BVAS was not used.
"So they are making efforts to push fake results to the collation centre in Obingwa local government."
While the Labour Party chieftain appealed to the Chairman of the Independent National Electoral Commission (INEC), Mahmood Yakubu, to call the leadership of the commission in Abia state to order, he also appealed to the Inspector General of Police to intervene as quickly as possible to prevent any breakdown of law and order in the state if the will of the people is subverted.
He said "I want to use this opportunity to call on the Federal Government and particularly the INEC Chairman to ensure that the right thing is done in Abia State. INEC had indicated clearly that the BVAS will be used for voting in this election and BVAS was used.
"I expect that any result that is not coming out from BVAS accreditation will not be accepted. So, I like the INEC Chairman to prevail on the REC and all other officials of INEC to give peace a chance and do the right thing."