#KogiDecides: Returning Officer Announces Results Under Duress To Save Her Life In Kogi – APC Gives Account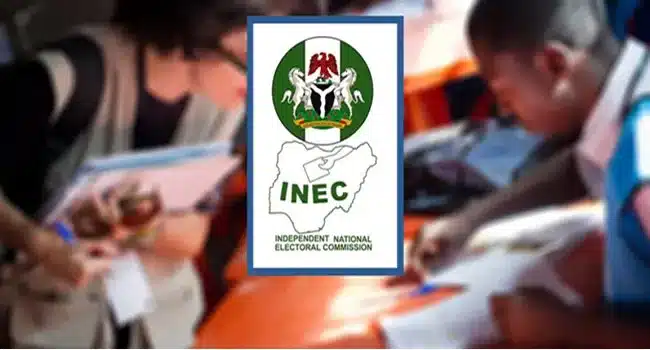 The Independent National Electoral Commission (INEC) returning officer for Yagba West State Constituency in Kogi State announced results  for Saturday's election under duress.
Naija News reports that the Director General of the Campaign Council for the All Progressives Congress (APC) candidate in the Yagba West State Constituency, identified as Janet Daudu, disclosed that the returning officer announced the election results under duress in a bid to escape for her life following alleged threats by ADC thugs.
According to her, the INEC official had no choice but to announce the results while collation was ongoing and voting still going on in some areas because her life was in danger.
Daudu told pressmen on Sunday in the state that the returning officer's driver was stabbed several times in the head, while other persons are also currently receiving treatment in the hospital.
The APC chieftain alleged that the officer had to unirate in a bucket about four times before rescue came her way, as no one was allowed to go in and out of the collation centre.
Daudu claimed that on the eve of the election, thugs had visited all collation centres, threatening to burn down the facilities and those of some APC leaders like the Senator-Elect, the Council Chairman, and the APC candidate.
She explained that the ADC candidate imported thugs to hijack the election results, destroy the ballot boxes and papers and forced the returning officer to announce the result.
The APC called the authorities of the electoral commission to ascertain the level of violence caused by the thugs, who held guns, charms and threatened to kill and maim the INEC returning officer.