Guber Polls: Ikpeazu Allegedly Storms Collation Centre With Police, Thugs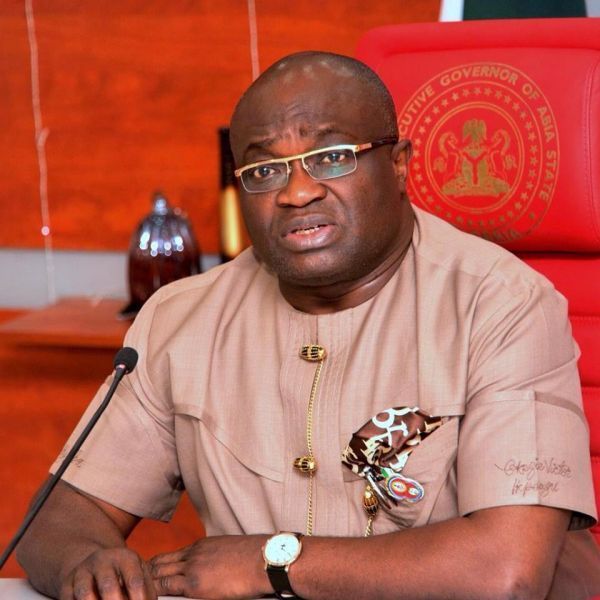 The Governor of Abia State, Okezie Ikpeazu has allegedly stormed the Independent National Electoral Commission (INEC) election collation center in Obingwa Local Government Area of the state in a suspected attempt to disrupt the collation of results of Saturday's governorship election in the state.
Ikpeazu, the whistler reports was accompanied by the Abia State Commissioner of Police and a group of supporters, who reportedly barged into the collation centre, putting the election officials and observers in a panic mood.
The governor's impromptu visit comes after the INEC Chairman, Mahmood Yakubu, directed the election officer in charge of the Obingwa collation centre to move results from the LGA to the state collation office in Umuahia, following reports of alleged attempts to alter the results.
While the governor and the police eventually left the collation center, some unidentified political thugs remained at the Obingwa collation center and prevented the election officers from relocating to the Umuahia collation office.
According to The Whistler, the thugs are demanding that the results of polling units in the LGA be announced before being transferred to the state office.
Electoral officers, journalists, and election observers were also denied entry and exit from the collation centre.
The incident caused tension at the collation center, with election officials and observers fearing for their safety.