Desmond Elliot Engages In Messy Social Media Fight Hours After Re-election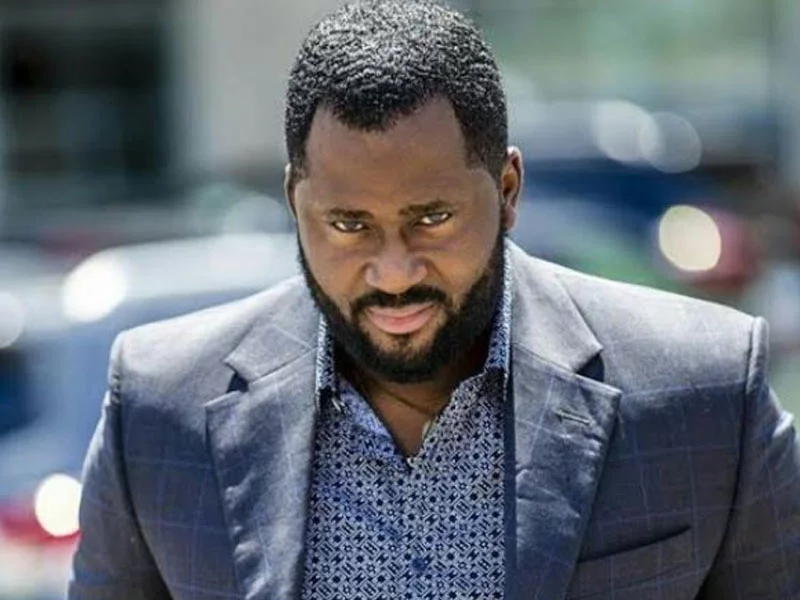 Nollywood actor cum politician, Desmond Elliot has engaged in a social media fight with Nigeria journalist, Stella Dimoko Korkus, over his re-election as the lawmaker representing Surulere 1 Constituency at the Lagos State House of Assembly.
Naija News earlier reported that the thespian emerged victorious at the poll with 17,837 votes defeating candidates of other political parties.
In a post via Instagram on Sunday, Desmond Elliot commended other candidates for their youthful zeal during the campaign.
The lawmaker noted that he is willing to work with them and share ideas on how to make the Surulere constituency a better place.
He also promised to give his utmost best at giving succour and relief to residents of his constituent.
Reacting, Stella Dimoko Korkus took to the comment section to tackle the actor stressing he is only repeating the same old story as nothing will be done for his constituency.
She wrote: "Same old same old…u go enter voicemail again @desmondelliot".
Responding, Desmond Elliot expressed disappointment over Stella's statement and threatened to remove her from his space.
He wrote: "Before I remove you from my space. You follow all people know me Wella. I'm extremely shocked at you. Stella like extremely. No be you at all. Where did we miss it. You wey suppose dey talk of the Desmond you know na you come my space dey talk this. No wahala we all go dey alright."
Replying to Desmond's threat, Stella claimed she said the truth, and Desmond is aware of it adding he can go ahead and remove her from his page.
She wrote: "Remove me from your space say you dey feed me? I said the truth and you know it, this has been your style for years. I am sorry if I sound negative. (according to some). I have respectfully unfollowed you, sir".