#CrossRivers: Collation Centre Attacked By Suspected Thugs In Cross Rivers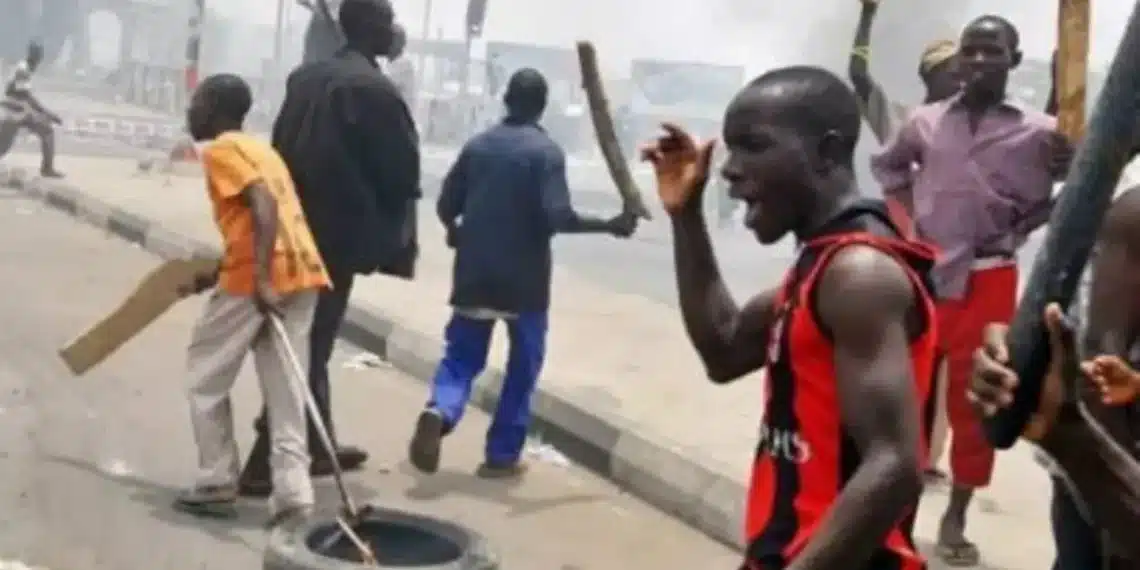 Suspected political thugs of the All Progressives Congress(APC) have allegedly attacked the Independent National Electoral Commission (INEC) Collation centre of the Ogoja State Constituency in Cross Rivers State.
The thugs as gathered by Naija News beat many collation officers at the centre and as well destroyed electoral materials and louvres, and also carted away people's phones.
The Electoral Officer for Ogoja Local Government Area, Peter Kolo confirmed the incident saying the hoodlums broke all security barriers to disrupt collation with the intent to destroy election results.
He said," As I talk to you we have recovered all the results from both the BIVAS and uploaded results in the portal and we will soon resume announcing results from the three remaining wards."
Also the Ogoja State Constituency Collation Officer, Dr Timothy Ellah of the University of Calabar said he was beaten heavily by thugs who carted away some result sheets with minor injuries sustained.".We have however recovered all the results and we are ready to resume announcing the results," he assured.
Meanwhile, an eyewitness told Nigerian Tribune that the whole issue started when the results from Nkum Irede were announced and the figures did not go down well with the APC Agents, who decided to raise alarm and invited their supporters to invade the Collation centre.
The source revealed that the Nkum Irede Ward result was the seventh out of the ten Political Wards in the Ogoja Local Government Area, of PDP winning.
While the Resident Electoral Commissioner(REC) Professor Gabriel Yomere has guaranteed the presence of soldiers, the Cross River State Police Command PRO, Irene Ugbo noted that many of the suspected thugs have been arrested and are currently been profiled to ascertain the level of each of the arrested person's involvement in the attack.