Why Some People Are Calling For My Removal – Bawa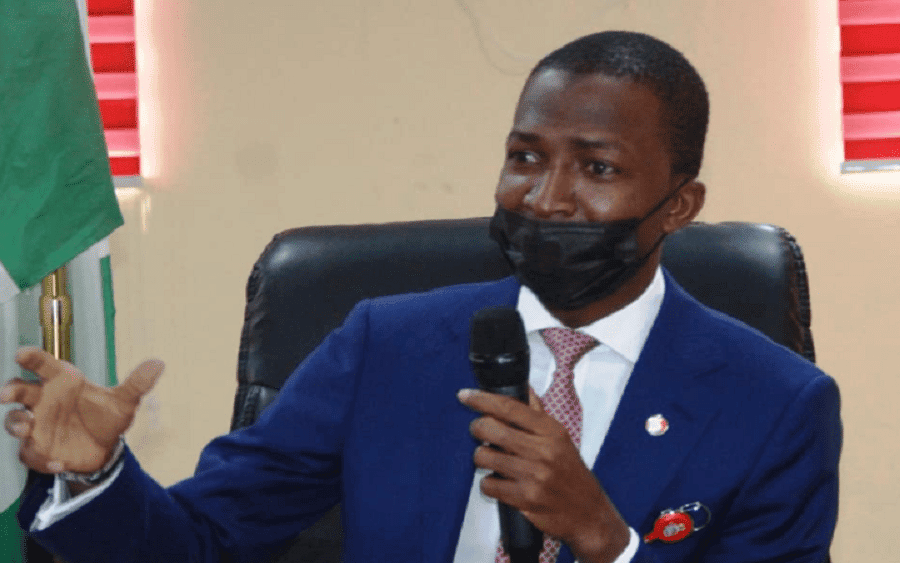 The Chairman of the Economic and Financial Crimes Commission (EFCC), Abdulrasheed Bawa, has said the reason some people are calling for his removal was because they are sponsored and being paid by politicians.
Bawa made this known during an interview on Channels TV's 2023 Verdict on Friday night ahead of the governorship and state assembly elections.
He said the groups calling for his removal and stay in office are doing the bidding of desperate politicians, adding that the issues they are raising are baseless.
The EFCC chairman added that some politicians think that he is too stubborn for them, hence the plot for his removal from office. He added that when it was time for him to leave office, he would do so.
He said, "How can somebody stand on his own, while we are 200 million Nigerians, and do the bidding of certain politicians that Bawa must go and others are saying Bawa must stay? They are paid to do so. When it's time for Bawa to go Bawa must go.
"The issues they are raising are baseless. They don't know what they are saying to be honest. I am inviting them to come here so that they can discuss some of these issues.
"They are maybe wrongly informed. There is a new government coming in that is why maybe they think Bawa is too stubborn for them. Then Bawa should go.
"When it's time, Bawa will go, but the EFCC is going to remain. That is what they need to understand. Whosoever is taking from me whether it's tomorrow or in the next two years I will guarantee you that EFCC will do what it has to do."