#NigeriaDecides: No Criminal Will Take Us Backwards – Jonathan Reacts To Attack On INEC Material Centre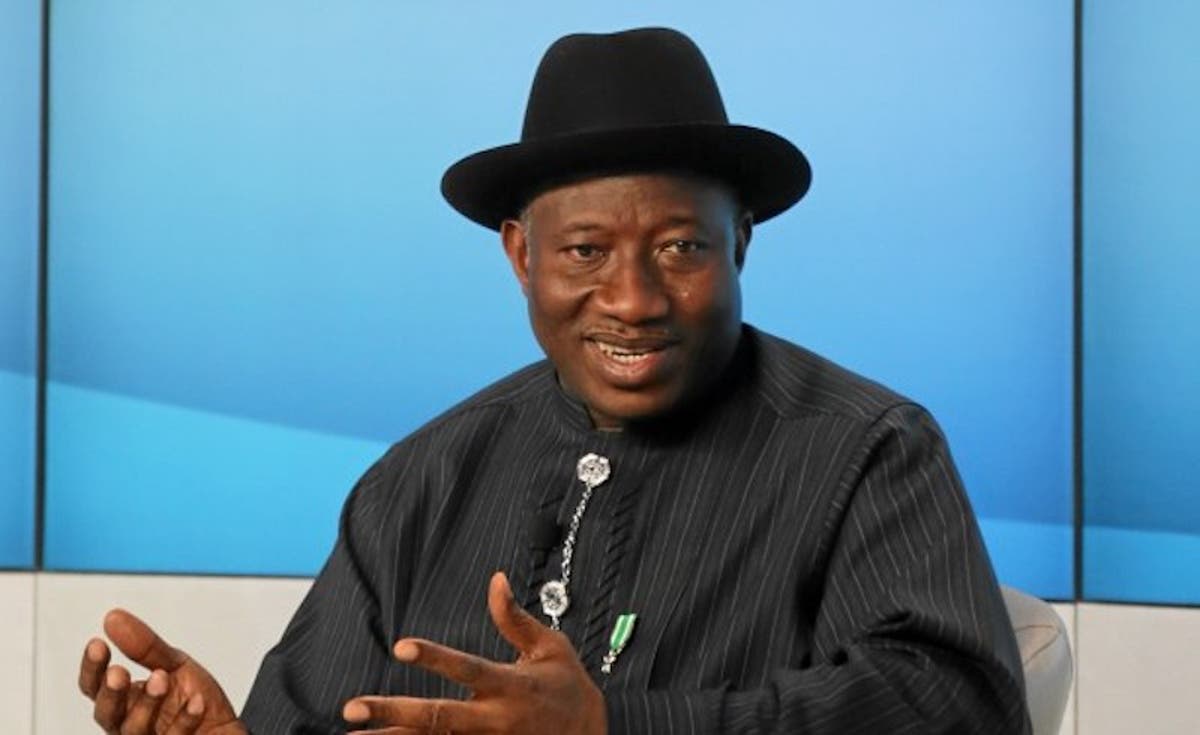 Former President, Goodluck Jonathan has urged security operatives in the country to apprehend and prosecute unidentified thugs responsible for the attack at the distribution centre of the Independent National Electoral Commission (INEC) in Okodi Town, Ogbia Local Government Area, Bayelsa State.
Naija News understands that voting materials meant for Ogbia ward 2, ward 4 and ward 5, all in Ogbia Constituency were set ablaze at about 3:00am.
Reacting to the dire incident after voting at his polling unit at about 8:47am at his polling unit 039, ward 13 at Otuoke in Ogbia Local Government area, Jonathan told journalists that nobody should be allowed to mess with the electoral system in the country and go scott free.
He condemned and called on security operatives in the state to ensure the perpetrators of the criminal acts are brought to book.:
His words "it's peaceful here but am disturbed that within my Local Government Area, in Constituency 2 material were burnt down, all those involved in the act must be arrested and prosecuted, and if the police fail to do that we will be terribly disappointed.
"Nobody should mess up our electoral system, the years when those criminal activities happened freely are gone, the country is moving and no criminal will take us backwards, the world is watching and it must be stopped. The police, DSS, and Army must ensure those people are brought to book.
"The Nigerian electoral process involves voting in the field and the legal process, I didn't say they shouldn't go to court. We went around during the elections and advise that they shouldn't take laws into their hands, the legal system is part and parcel of the process. What I actually said was that if you go through the election and are not satisfied and still pursue the legal process and not succeed, please don't cause problems.
"If you have a case you should approach the court, which is part of the process. If people don't go to court it simply means that INEC can do anything and go away with it, we need those processes to improve our electoral processes."