Nigeria Decides2023: APC, PDP Party Agents Distribute Food, Money To Voters In Cross Rivers State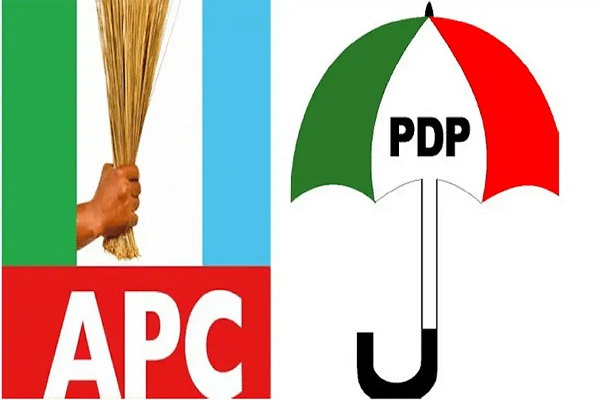 Polling Unit agents in some parts of Cross Rivers State have been reported to be distributing food and cash gift to voters who cast votes for candidates of their choice.
Naija News gathered from The Cable that polling agents of All Progressives Congress (APC) and the Peoples Democratic Party (PDP) in some units have been seen giving cash worth N4000 to voters, while others have been seen giving food to voters.
According to the observation, agents of both parties in ward 9, Ikot Eneobong Town Hall in Calabar municipality, a polling unit in Cross River State were sighted giving voters money after voting.
The report noted that the agents were allegedly influencing voters' decisions as voters were directed to where they are being paid the sum of N4,000 in old N200 notes after voting for their candidates. Similarly, in other locations in Edo, food was distributed to voters.
For instance, in polling unit 4, Igueben LGA, party agents are distributing food to voters who voted for their candidates and are being made to write down their names for potential rewards.
The governorship election is ongoing, and there are attempts by party agents to influence voters' decisions.
At polling booths in Edo and Cross River states, party agents of the All Progressives Congress (APC) and the Peoples Democratic Party (PDP) have been presenting cash rewards and food to voters.