#AbiaDecides: State-sponsored Thugs Disrupting Voting In Polling Units – Alex Otti Laments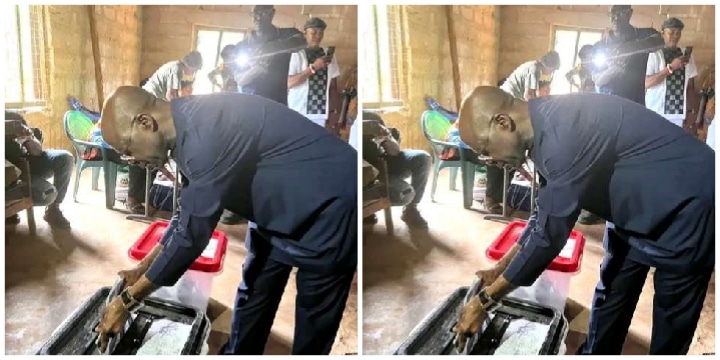 The Governorship Candidate of the Labour Party (LP) in Abia State, Dr Alex Otti has cried out over voters intimidation by state-sponsored thugs.
Otti called on security agencies to put an end to the intimidation suffered by the electorates in their polling units.
He made the call after casting his votes at Umuru hall in Isialangwa South Local Government.
Responding to questions from journalists, Otti said; "the exercise was seamless at my polling unit Umuru hall where I cast my vote, but the same cannot be said of many places like Umuoba, Osisioma, Maryland secondary school Umuahia etc, where there are reports of state-sponsored thugs intimidating voters."