'Your Silence Over Threat, Harrasment Of Igbo In Lagos Worrisome', LP Campaign Knocks Tinubu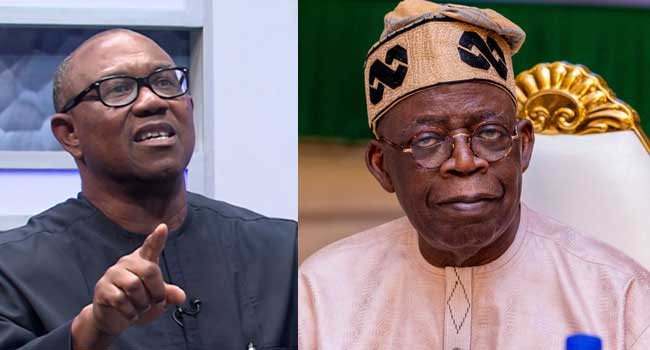 The Labour Party Presidential Campaign Council (LP PCC) has berated the president-elect, Bola Ahmed Tinubu, over his continued silence on the threats and harassment of Igbos living in Lagos State.
The council said Tinubu's silence over the continuous ethnic profiling against Igbo in Lagos portends great danger to the country's corporate existence and national stability.
Naija News reports that the LP PCC made these known in a statement issued on Thursday by its spokesman, Tanko Yunusa.
Tanko said Nigerians expected Tinubu as a former Lagos governor to speak out against the threats and intimidation being targeted at Igbo and any other tribes in the state.
He stressed that the ethnic propaganda war against Igbo and other tribes in Lagos could give rise to internal strife in the country, which may be hard to contain.
He said, "We are worried over what could become of Nigeria, an especially grave danger to ethnic war against other tribes if he presides over Nigeria as its President.
"We must be reminded that when Hitler started with Communists, everyone kept quiet, he descended on Catholics, everyone kept quiet and he descended on Jews, everyone kept quiet because he is not Jewish until Hitler descended on all.
"The story about the Rwandan example is too gory to contemplate. But, the way things are going in Lagos State, where Tinubu is also said to be a settler, shows that Rwanda can happen in Nigeria.
"This also serves as a warning to all concerned citizens and brothers nationwide that Nigeria is one and no tribe should be a target, for political gain."
Speaking further, Tanko dismissed claims that Tinubu does not want to speak out in order not to hurt the political campaign strategy, which may likely favour his party.
He added: "If am I was Tinubu, I will call my supporters to order and reduce acrimony. For God's sake, where is the unity in victory, albeit contested? Why is the Lagos election do or die for a president-elect? This a bad omen. Perhaps, Tinubu is angry that the majority of voters in Lagos did not vote for him."