2023 Guber Election: Worries For APC As Labour Party, PDP Form Alliance In Nasarawa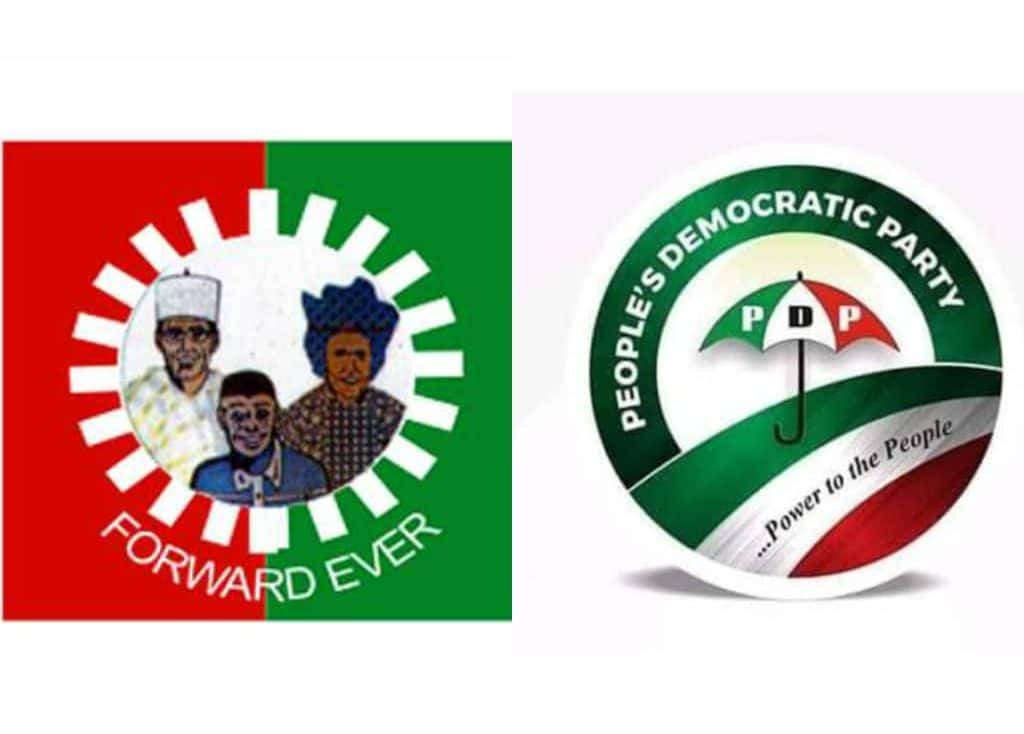 The All Progressives Congress (APC) in Nasarawa State may have something to worry about ahead of the 2023 governorship election as opposition parties allign.
Reports obtained by Naija News on Thursday morning revealed that the state chapter of the Labour Party (LP) and Peoples Democratic Party (PDP) had joined forces in an attempt to unseat the ruling party in Saturday's governorship polls.
It was gathered that the two parties came to terms and made their stand known during a joint stakeholders meeting held in Lafia on Wednesday, vowing to vote out APC in the March 18th election.
Speaking on behalf of the party stakeholders, the Chairman of the Labour Party in the state, Alexander Emmanuel, said they were committed to ensuring that the PDP governorship candidate emerges victorious during the polls on Saturday.
The politician, however, distanced himself from Tuesday's purported endorsement of Governor Abdullahi Sule by some former members of the Labour Party, whom he described as "saboteurs who did not mean well for the party."
Emmanuel said: "We are optimistic that we will emerge victorious during the polls because the incumbent governor had done nothing for the wellbeing of residents of the state since his emergence into office on May 29, 2019.
"The people should come out en-masse and vote for the PDP candidate on Saturday, we believe in him because he has what it takes to make Nasarawa State better."
In his remark during the meeting, Nasarawa State Chairman of PDP, Francis Orogu, thanked the leadership of the Labour Party in the state for their decision to support the party's governorship candidate, David Ombugadu.
He assured that the candidate would not disappoint residents of the state if he is elected into office.
Others who spoke separately during the stakeholders meeting were the LP State Zonal Chairman for the Southern Zone, Isa Adamu, LP Zonal Chairman for the western Zone, Godwin Dogo, and the Chairman of the Northern Zone, Hakim Lukas, Naija News understands.
They all expressed confidence that the PDP governorship candidate, Ombugadu, will take Nasarawa State to greater heights if elected into office.