Senate Presidency: They Are Using My Name For Gossip, Buying And Selling – Orji Kalu Raises Alarm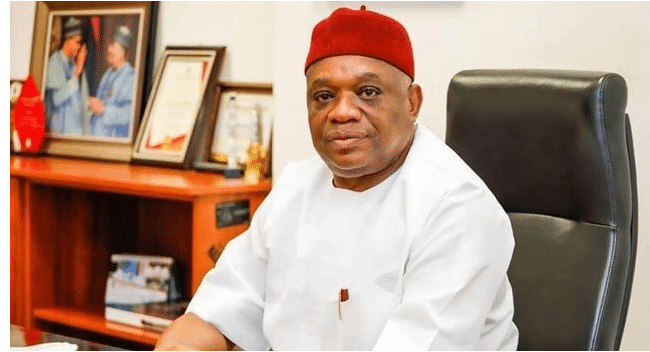 Chief Whip of the Senate, Senator Orji Uzor Kalu has said that certain individuals are trying to damage his reputation.
Kalu disclosed that people have resorted to telling lies to assassinate his character over the position of the Senate presidency.
Speaking via a statement on Thursday, the former Abia State governor opined that the Senate should be focused on making the country better and not making personal attacks over the position of the Senate presidency.
He noted that for the nation to move forward all forms of hatred, lies and propaganda should be avoided
The statement reads, "By June 13, the National Assembly would be electing a new leadership to spearhead the affairs of the 10th Senate.
"As the race continues to gain the attention of all Nigerians, I implore my dear colleagues who have an interest in the Presidency of the senate to focus more on the difference they can make rather than exerting energy on blackmails.
"To progress and succeed as a nation, we must shun hatred, lies and propaganda. People are telling lies against my person; using my name for gossip, buying and selling. Because of their position, people have embarked on high-level and low-level character assassination and defamation of Orji Uzor Kalu.
"We should always remember God's authority in our lives. We should remember that the life we live is not for ourselves alone but for God and to then accommodate other people".