PDP Candidate Dragged For Proposing 'Happy Hour' Plan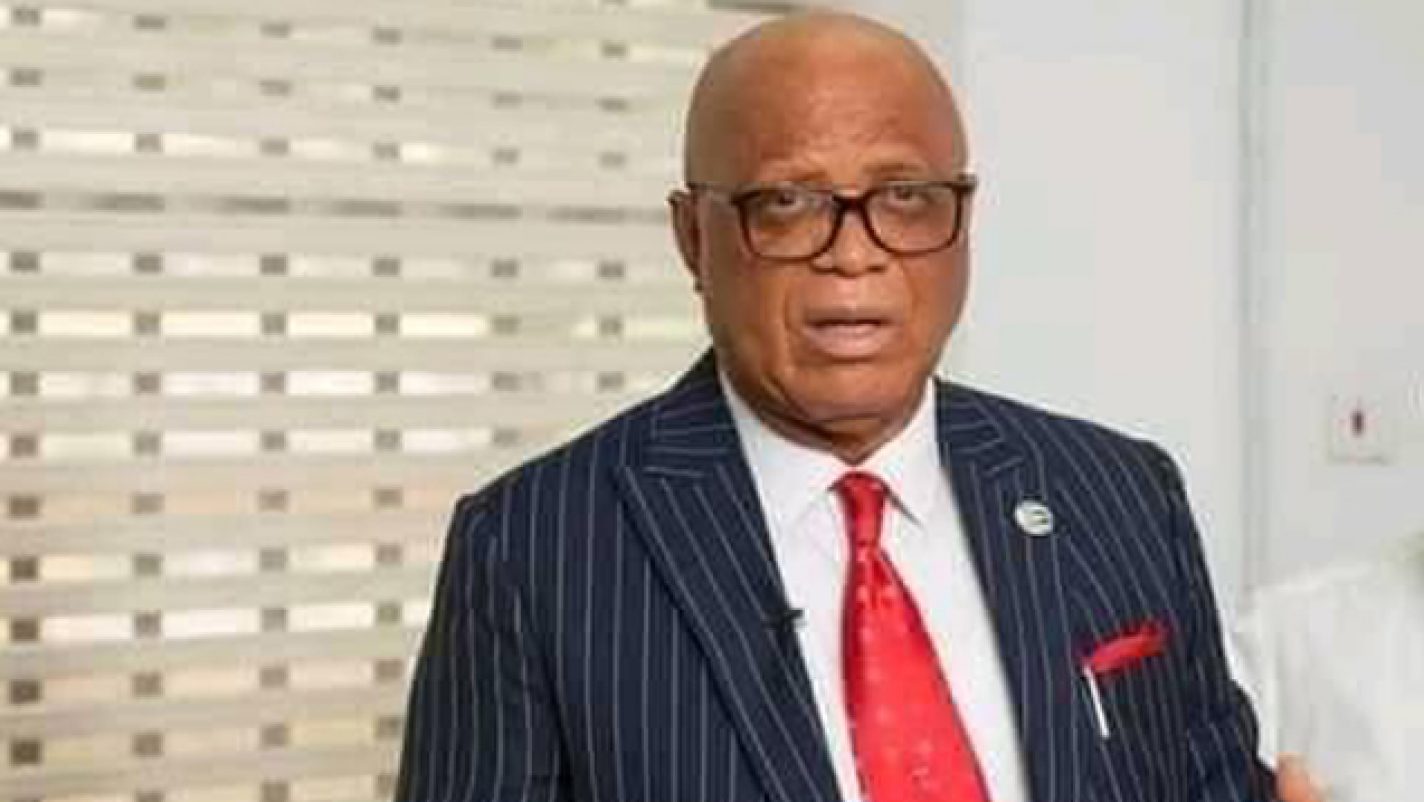 The Peoples Democratic Party (PDP) governorship candidate in Akwa Ibom, Umo Eno, has come under heavy attack after proposing 'happy hour' in the state every Friday if elected into office.
In a trending video seen by Naija News, the 58-year-old politician could be heard saying he will ensure cheaper prices of alcohol on Friday between 5pm and 6pm.
"Every Friday, I will have what I call happy hour for the state. And what do I want to do with happy hour? It's simple. I want to create business for people that have facility. So, we declare that between 5 and 6, these are the bars that will sell drinks at certain price," he said.
Happy hour is a period of the day when drinks are sold at reduced prices in a bar or other such facilities.
Reacting to the video, youths on social media slammed the PDP candidate for proposing such an 'unsustainable' and lowly plan for the youths.
They condemned the politician for not having 'good plan' for the people of Akwa Ibom.
Watch the video below and reactions below;
k.brule wrote: "Jesus Christ! Have mercy!!!!!! Wtf is this!!! I'm terrified by the things I hear from Nigerian politicians. Bro!!! Hmmmm nah wah ohh."
accessbuzzle wrote: "This is the person that want to continue where Udom stopped? PDP is a Joke. VOTE OUT PDAPC."
thecanemakers wrote: "This is simply how they rate the electorates. Happy hour should be our need in Nigeria now. That's why they shun debates. Absolutely nothing to offer. When they are elected, they waste public funds to host parties. Then someone will sit and ask why WE NEED THE NEW NIGERIA .."
ogochukwumiriamuzo wrote: "Please, is Akpabio not ashamed that he's foisting this man on the people of AkwaIbom???? So sad."
fabricsbynee_ wrote:"How can this man be a governor of a state with this kind of manifestos. Obviously he's not ready to work for his people,he wants them to be drinking happy hour for 4years 🤦‍♀️ mbanu, that's why we need competent people and not this stomach infrastructures here and there."
everythingstitches_ wrote: "It's the way the man on the right grabbed his phone! The embarrassment was too much."
lacemf wrote: 'Emptiness, pls this should be a red flag."
sosojubalistic wrote: "Akwa Ibom is like a second home to me, when I heard this man vomiting the things he vomited, I asked myself if the beautiful people of Akwa Ibom deserve this? People need jobs so they can make money, not to relax when they haven't done anything. Relaxing should be the people's prerogative when they have worked, not just relaxing and drinking for nothing. I know a lot of young and illustrious good men who need to stand up and challenge this brouhaha. How on earth will Udom and PDP field this man?"
amyskitchenandtreats wrote: "No doubt this is exactly what they have been doing since with our money now our eyes have opened"
hott_galz wrote: "PDP!!!!! how can a party be dying and still be coming up with unserious drunkards as their candidates? They think we're here to joke or what?"
fab_britty wrote: "It's how Onofiok Luke picked his phone after he said happy hour for me😂😂 Udom wants to force this man to be governor by all means. A better governor would have been Onofiok Luke sitting beside him."