Nigeria Elections: Edo Herbalist Invokes Gods Against INEC, Yakubu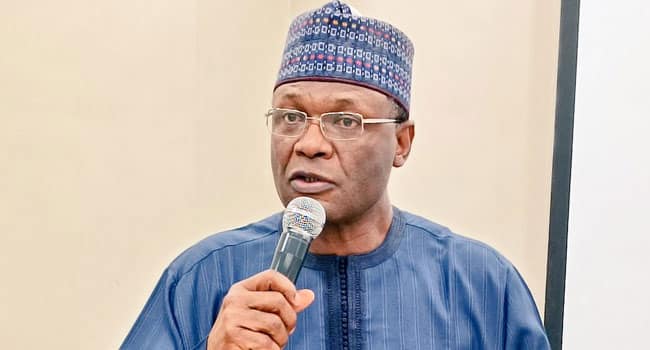 Two weeks after the presidential election was held across the country, some Nigerians have failed to accept the outcome of the February 25 presidential election.
Recall that the Independent National Electoral Commission (INEC) on the 1st of March, 2023 declared the presidential candidate of the All Progressives Congress (APC), Bola Tinubu as winner of the electoral process.
INEC's declaration made the presidential candidate of the Peoples Democratic Party (PDP), Atiku Abubakar and the Labour Party (LP) flagbearer, Peter Obi question the outcome.
Meanwhile, a native doctor in Edo State in a trending video accused INEC Chairman, Prof Mahmood Yakubu and others of allegedly scuttling the wish of the people.
The herbalist stated that the days of INEC officials are numbered as he had invoked the gods of Benin to deal with them before the month of May.
According to Daily Post, the Herbalist said, "Peter Obi's result was taken to another person by the INEC Chairman. You have taken the glory of this land to a wrong person. Today, I have called the spirit of death.
"This thing you have done to this country, you'll never find peace, you and all those that are working for you. The gods of this land is sending a message.
"Our people abroad are tired, they want to come back home because they want a new Nigeria. You said no way. You'll never find peace. Shame and disgrace will locate you."