Cash Scarcity: Sack Malami, Others – APC Chieftain Tells Buhari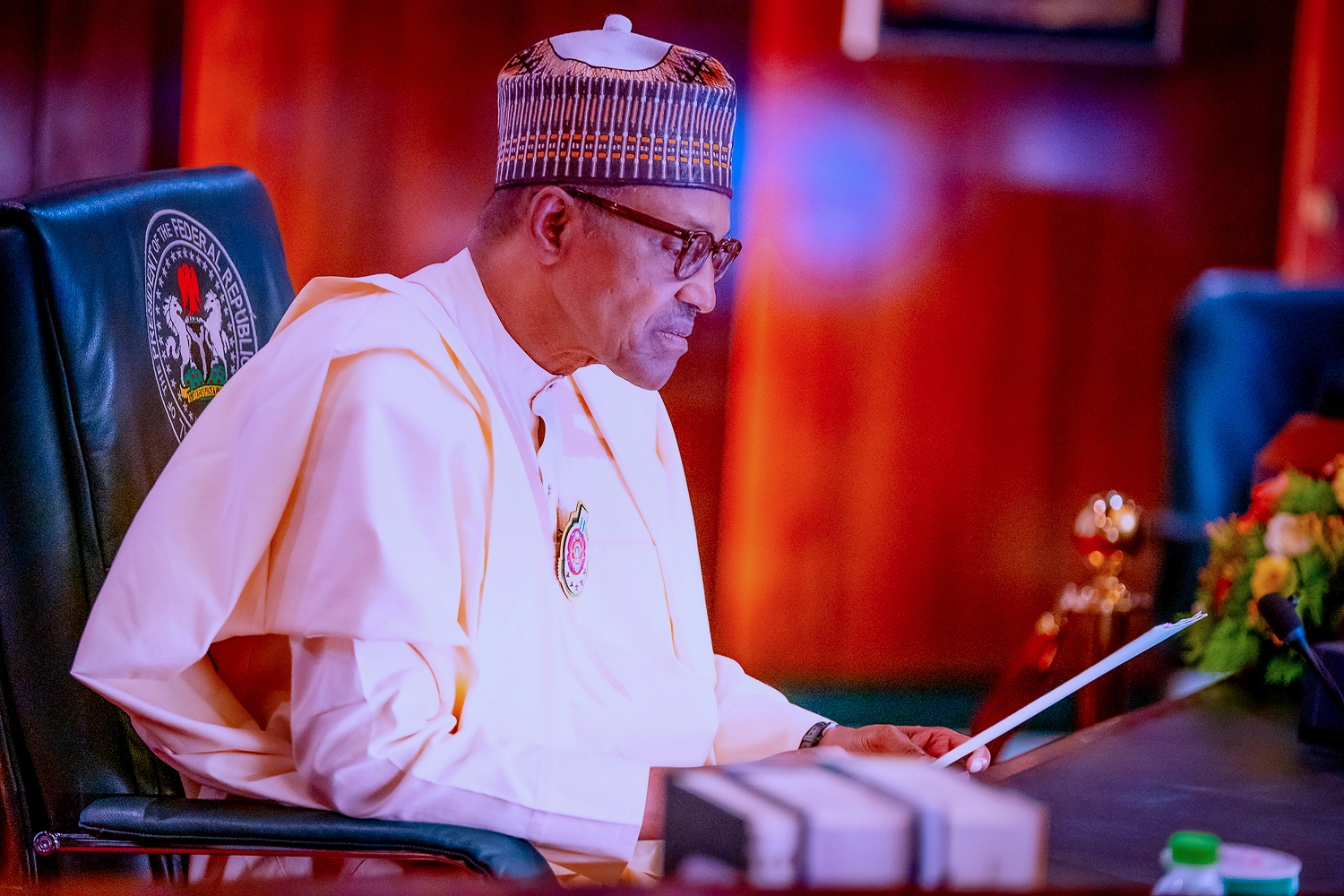 President Muhammadu Buhari has been charged by a chieftain of the All Progressives Congress (APC), John Mayaki to redeem his image over alleged contempt to Supreme Court verdict on old naira notes.
According to Mayaki, Buhari can redeem his image by sacking the Attorney General of the Federation and Minister Of Justice, Abubakar Malami (SAN) and Governor of the Central Bank of Nigeria (CBN), Godwin Emefiele.
Mayaki while speaking at a press conference in Abuja said this is the only way the president can redeem his image before angry Nigerians.
Recall that the Supreme Court in its judgement ruled that the old naira notes remain valid till December 31, 2023.
The presidency on Monday released a statement exonerating the president Buhari from the disobedience to the Supreme Court verdict.
He said CBN and other relevant agencies does not have to take order from the president to obey a court ruling, especially the highest court in the land.
Mayaki, however, stated that Buhari cannot simply absolve himself of wrongdoing with a belated statement that came only when it was glaring that the status quo was evidently unsustainable.
The APC chieftain said, "To fully redeem himself and prove his non-involvement in the evil conspiracy against ordinary Nigerians and small businesses across the country, he must, in line with his constitutional powers and obligations as the nation's leader, hold those responsible for this sabotage to account.
"Without mincing words, our demand as Nigerians is that there must be a reckoning for the disaster of the past few months — and it must begin with the leading culprits in the persons of Mr. Godwin Emefiele and his chief backer, Mr. Malami Abubakar, the Honorable Minister of Justice who has failed to distinguish himself in this sad debacle.
"Mr. President must go further and beyond the statement and take actions and measures that will restore confidence and hope in the judiciary and our battered economy. That begins with an immediate sack of Mr. Emefiele and Malami Abubakar.
"The reason for this is self-explanatory. Not only has Mr. Godwin Emefiele, the central banker turned politician, done an almost irreparable damage to the nation's economy, wiping out small businesses and condemning Nigerians with an inescapable reliance on cash to death by hunger.
"He has also achieved the opposite of what he was appointed to do, which is the design and implementation of monetary policies to promote stability and investments. The country has been pushed to a cliff and investors are fleeing in droves. There is no objective reason for Emefiele, the most infamous central banker in the country's history, to continue in his role.
"As for Minister Malami, his dodgy interpretations of the law and questionable devotion to political interests that are demonstrably against national wellbing have shown that his commitment is first to his shady political ambitions, before the rule of law and public interests.
"For that, he simply must be relieved of his role and must let loose to focus his attention and doubtful abilities on the selfish ambition he trained his sights on since the very day he received his oath of office.
"For the President to fully exonerate himself from culpability, he should immediately sack his Attorney General, Mr. Abubakar Malami and the CBN Governor, Mr. Godwin Emefiele."