Peter Obi Endorses PDP Guber Candidate In Cross River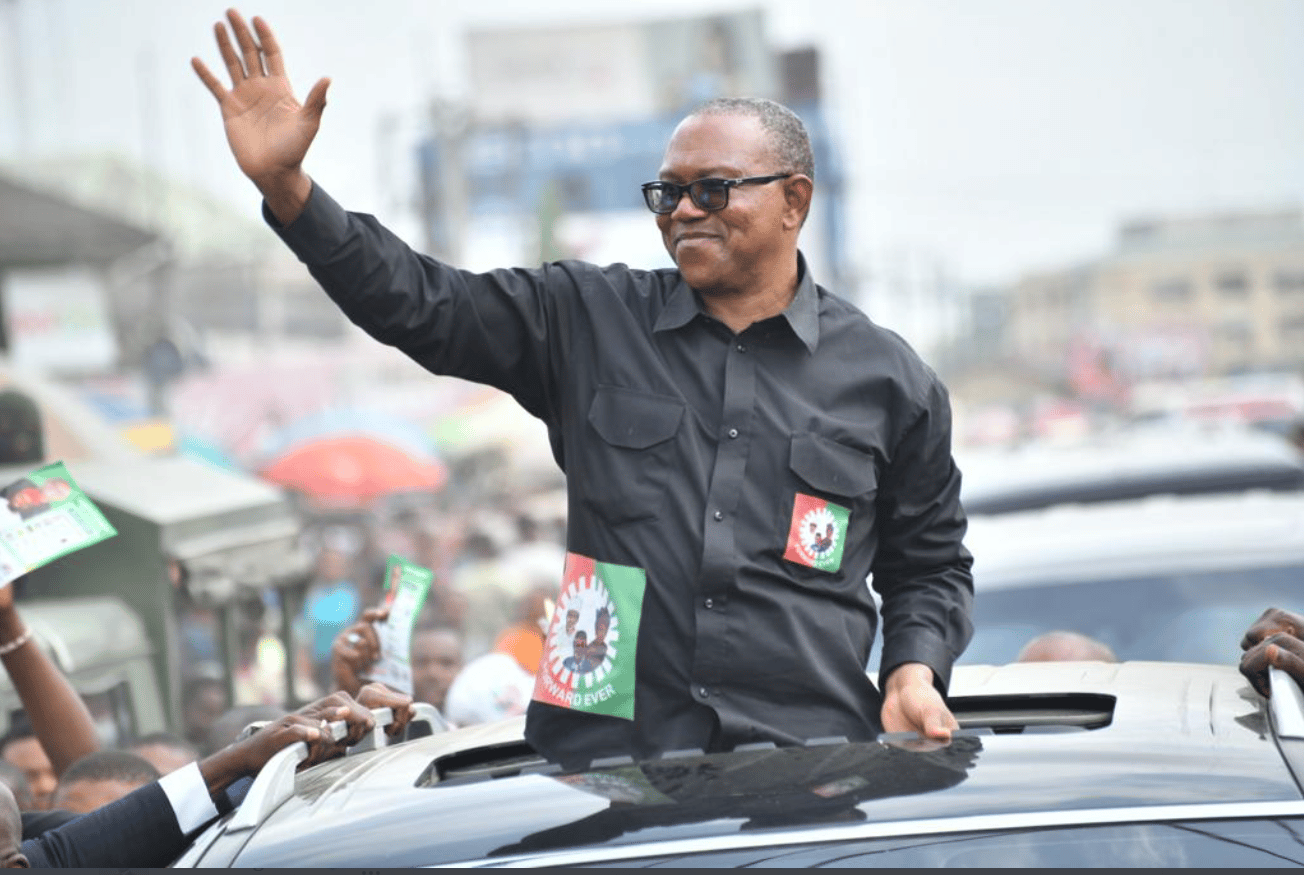 Peter Obi has, ahead of March 18 gubernatorial election, asked his supporters in the Labour Party (LP) to support the governorship candidate of the Peoples Democratic Party (PDP) in Cross River State.
Naija News reports that Obi was the candidate the Labour Party in the just concluded presidential election. The former Governor of Anambra State lost the number one political position to candidate of the All Progressives Congress (APC), Bola Tinubu.
However, while Obi is still challenging the outcome of the presidential poll, he has asked the 'Obidient' supporters to vote for the PDP governorship candidate in Rivers State, Sandy Onor, in the Saturday's polls.
According to him, Onor is a good candidate and the Obidients can support him for the state leadership.
Recall that Obi was a former member of the PDP.
The former Governor, however, dumped PDP in the build-up to the 2023 general elections.
Speaking during a live interview on a local TV station on Wednesday morning, Obi said the Labour Party would partner some governorship candidates in some states for the polls.
"There are some states where my party, LP, doesn't have candidates, and we are partnering some good candidates in those states to ensure victory for them. We have good candidates in Lagos, Delta, Plateau, Nasarawa, Enugu, Abia, and a few others. But in Cross River, we have agreed to align with the PDP and its candidate, Prof Sandy Onor," Obi said.
He added, "He is a very good candidate who enjoys strong support from the people. I urge all 'Obidients' in Cross River to support and cast their votes for Prof Onor, who is a current senator."
The PDP in the state said the endorsement of its governorship candidate by Peter Obi attests to the candidate's pedigree as a man of the people.
In his remark, the PDP chairman in the state, Venatius Ikem, said Obi's endorsement of Mr Onor was a clear demonstration of the candidate's wide acceptability by the people of Cross River.
"Obi's endorsement didn't come as a surprise to me. In fact, it is an attestation of the popularity and goodwill enjoyed by our candidate in the state and beyond. It is a great value addition to our arsenal and it cannot be underestimated," Ikem said while addressing journalists about Obi's endorsement of Onor for the March 18 governorship election.
"With this endorsement of the 'Obidient' Movement's phenomenal leader, we can now sleep with our two eyes closed knowing that the issue of governorship has been settled," he added.