Man City Vs RB Leipzig: Why I Stopped Haaland From Breaking Messi's Record – Guardiola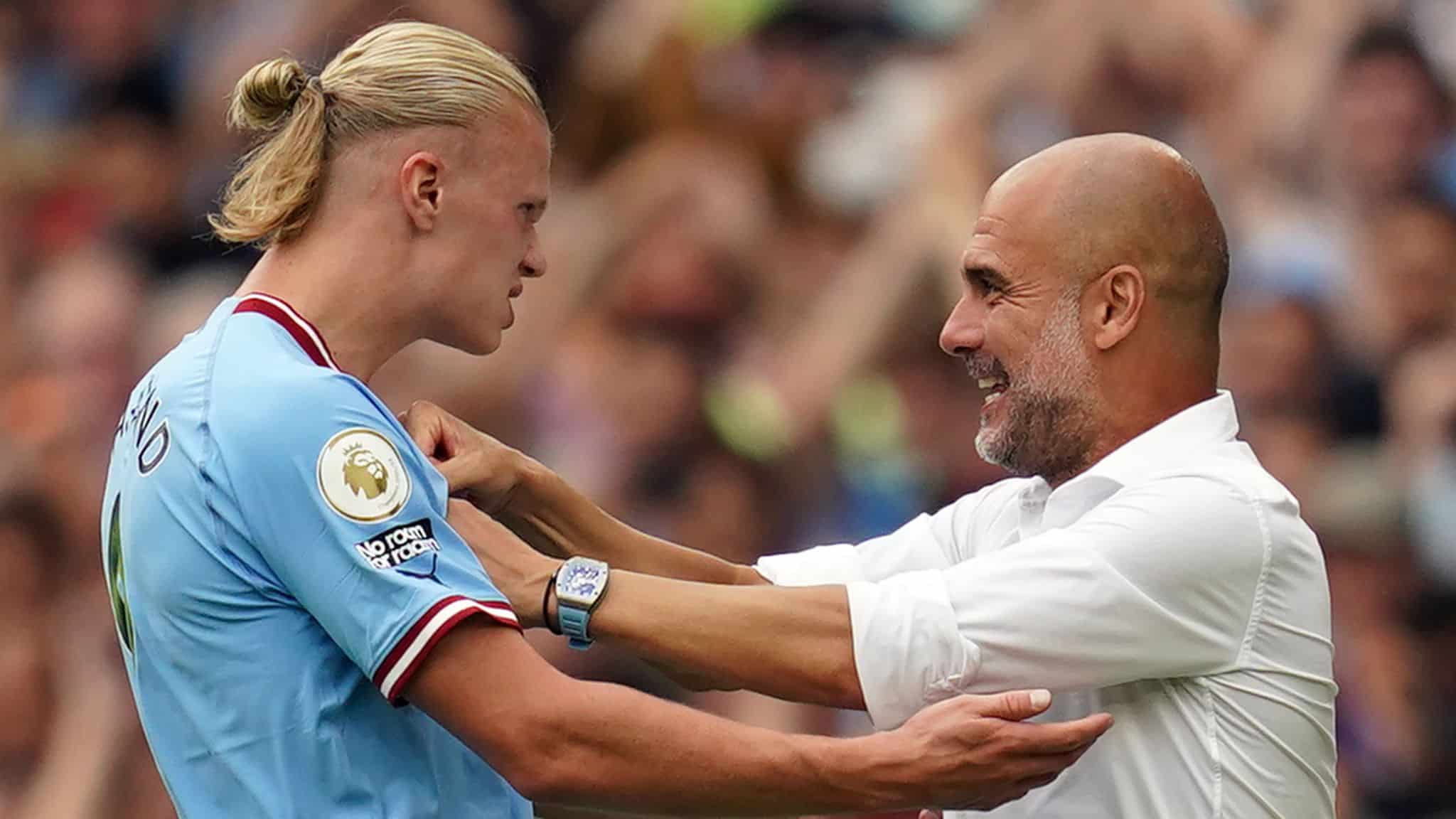 Manchester City manager, Pep Guardiola, wouldn't want Erling Haaland to have all his cake eaten up so soon; hence, he decided to sub him off the pitch on Tuesday night when the Norwegian star went hard on RB Leipzig in their 7-0 thriller.
There were reactions last night when the Spanish coach replaced Haaland after scoring five goals for Man City in the UEFA Champions League (UCL) game.
Halaand, who is only 22 years in age, humbled the Bundesliga side yesterday and was all out for a double hat-trick until Guardiola disappointed his big ego in the last-16 second-leg match.
Before the first half, Haaland had completed his hat-trick at the Etihad Stadium last night. Coming on in the second half, Haaland scored a brace and was already eyeing a double hat-trick, which would have broken a record long held by Argentina and Paris-Saint-Germain forward, Lionel Messi before Guardiola took him off.
"I told [Guardiola] I would love to score a double hat trick, but what can I do?," said Haaland while speaking shortly after the final whistle of the Tuesday match.
If Haaland had scored the double hat-trick in last night's UCL match, he would have become the first player ever to score six goals in a single Champions League game, Naija News understands.
In his address, however, Guardiola told the press that he took off Haaland from the pitch for a purposed. "If he achieves this milestone at 22, his life would be boring. He has something to aim for," the Spanish manager said.