La Liga Slams FIFA Over 2026 World Cup, Club World Cup Plans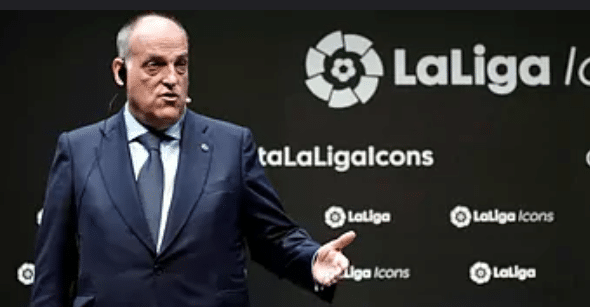 Spanish La Liga is not happy with FIFA's new plans for the 2026 FIFA World Cup and the Club World Cup.
Naija News has reported that FIFA announced on Tuesday that the 2026 FIFA World Cup would feature 104 games instead of 64 games.
Also, Naija News reported that FIFA has approved a 32-team Club World Cup tournament which will commence in 2025 and will be played once in four years. Also, the world football governing body retains a yearly semi-intercontinental tournament for club sides.
In reaction to the new development, La Liga said in a statement issued on Wednesday that FIFA showed a complete disregard for the football community with the plans.
The league body stressed that it would take a stand on FIFA's new plans after analyzing the situation with the World League Forum (WLF), a body that represents professional association football leagues that is also not excited about the 32-team Club World Cup tournament.
A statement from La Liga read, "Fifa is showing complete disregard for the importance of national championships, and the football community in general.
"Fifa completely neglects the economic damage these decisions inflict on leagues around the world. Leagues were not consulted about any of the changes presented.
"These decisions do not take into account the competitive, sporting, and economic impact on national leagues, clubs, and players, by further cramming an already overloaded schedule. Fifa only takes into account a small group of clubs and players."